Natural Skincare
Achieve Flawless Skin: Savor the Glow of Face Serum and Skincare Rituals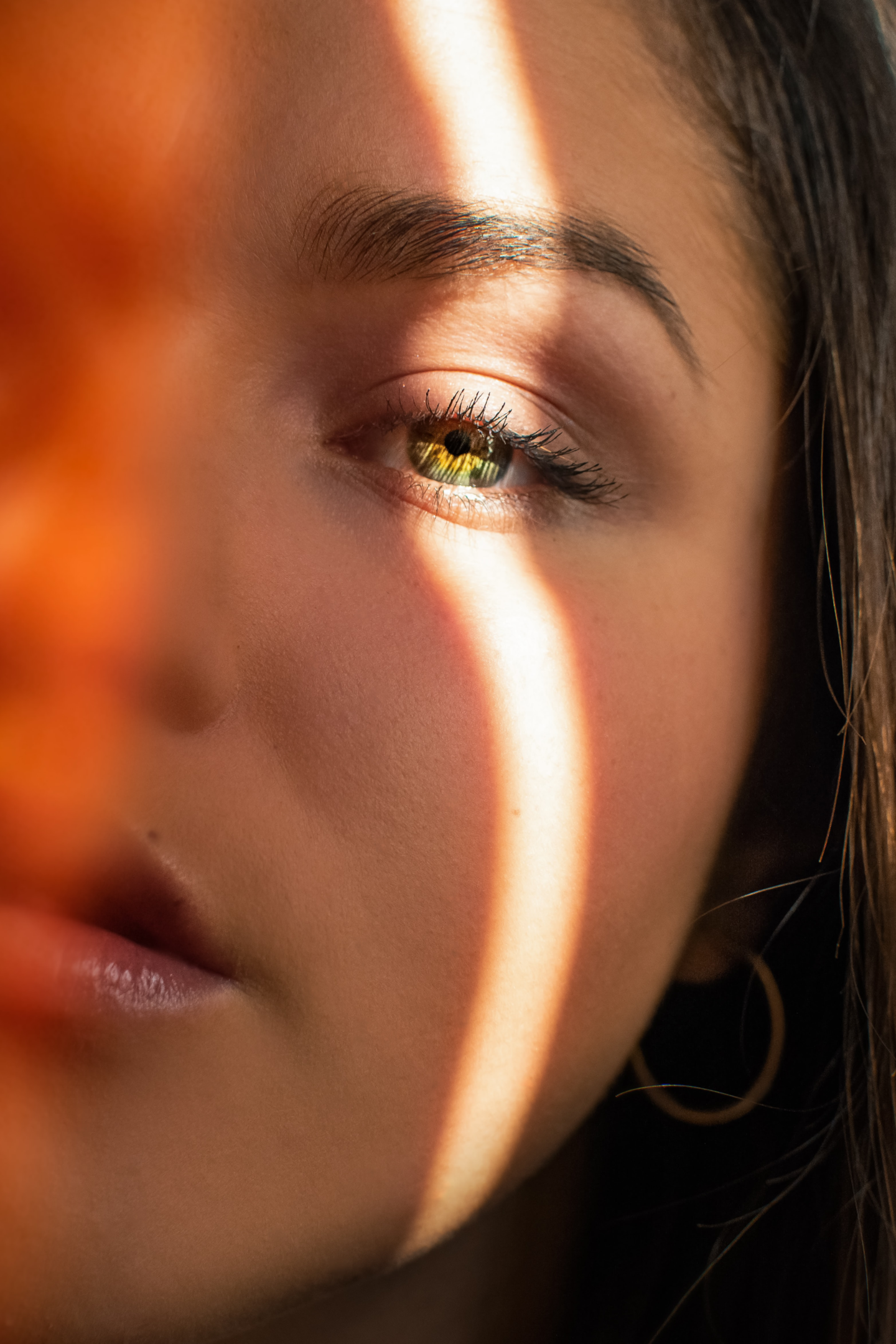 When it comes to the ever-evolving skincare routines, integrating face serums is imperative for a radiant and rejuvenated skin. These facial serums are a game-changer when incorporated into our daily routines, especially if you are aiming for that coveted radiant glow! The question to be asked, however, is: How often should one use face serum in their everyday routine?
To further understand this, let us enter the realm of face serums and the mystical charm that comes with using them while recognizing their beneficial role in our daily skincare routine. 
But First, what is a Face Serum?
There's no doubt that at the core of any and every effective skincare routine is using a face serum. – a gel-like liquid that is lightweight, smooth, supple, and fast-absorbing. Enriched with active ingredients in high concentration, even a pea-sized amount can directly penetrate deeply into our skin with an effective blend of nutrients.
Components like vitamins, antioxidants, hyaluronic acid, and peptides in the active ingredients of facial serums address various skin concerns like wrinkles, dark spots, uneven skin tone, sensitive skin, dead skin cells, and more, and bring out a healthier complexion.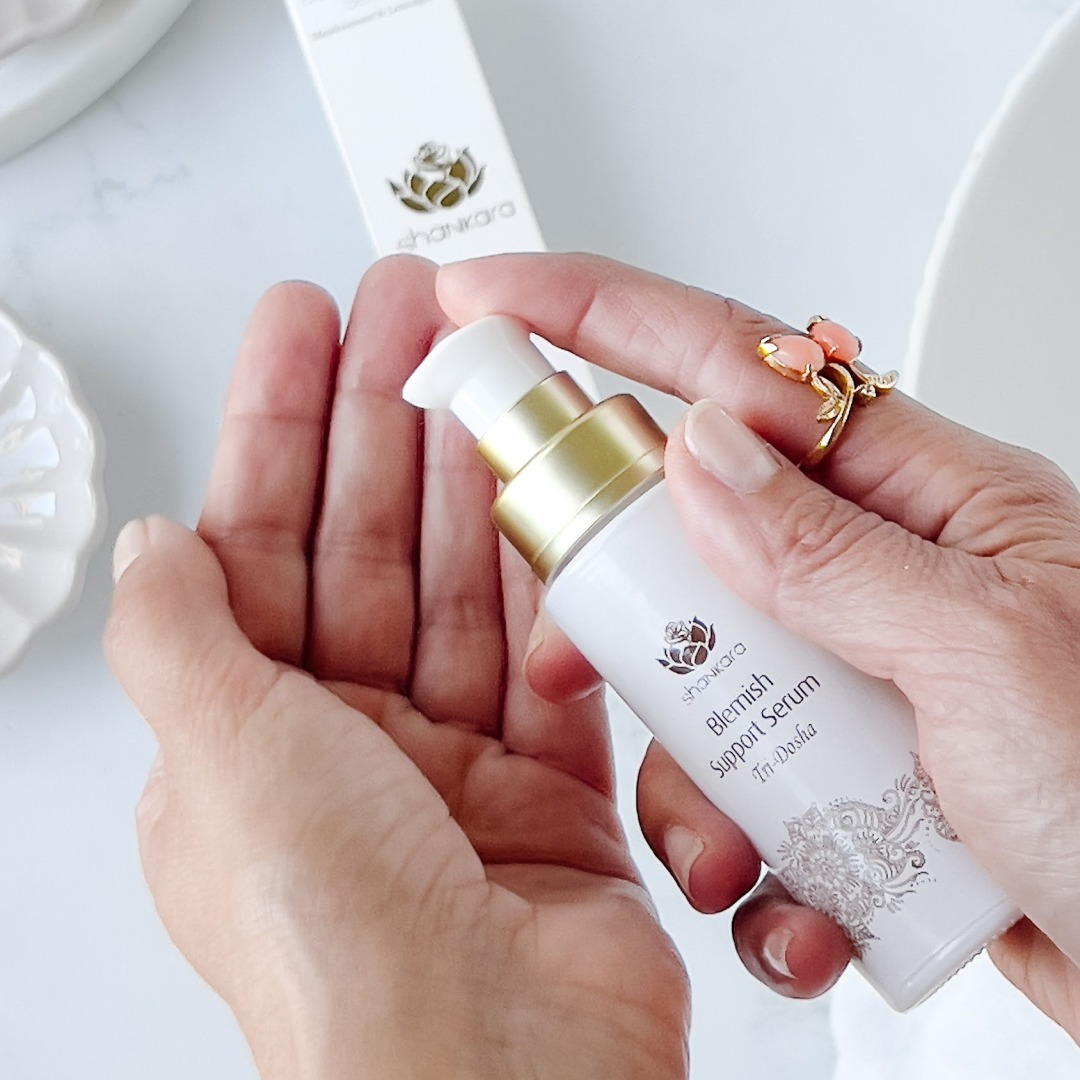 Why Use a Face Serum Anyway?
Using face serums is as effective as other skincare products you use. They're crafted with ingredients that target specific problems like aging, radiance, hydration, pigmentation, sensitive skin, and so on. This unique composition along with rapid absorption properties makes them indispensable and directly helps in achieving radiant, healthy skin.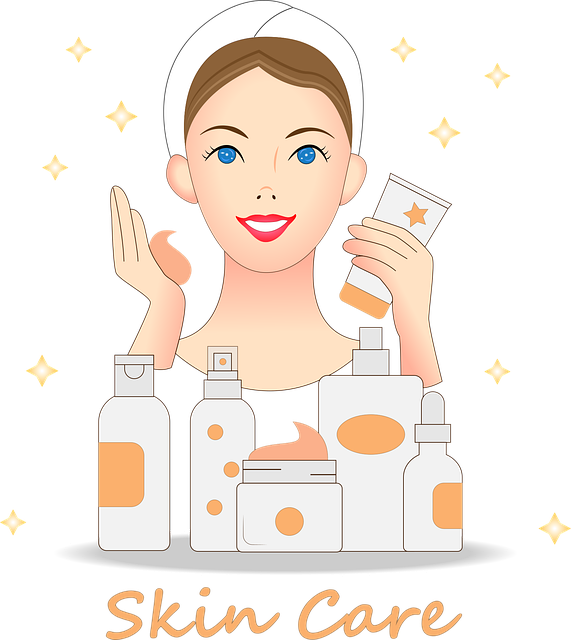 How to Use Face Serum?
If you add a face serum to your skincare routine, you must already know that it is truly an art of delicate touch. But for those who are new to using face serums, the first step is to clean your face thoroughly to remove all impurities. Now take a few drops of facial serum on your fingertips and gently pat your skin with it. Give it a few seconds for your skin to absorb the active ingredients, and then complete the process by applying facial moisturizers.
As the saying goes, a little goes a long way, so when you use a face serum, remember that the potency of these serums can yield significant amounts even with a small amount.
How Often to Use Face Serum?
There is no hard and bound rule when it comes to the frequency of face serum application; it is not set in stone. Skincare routine is usually tailored to your skin's needs and the specific facial serum that you use. But to speak generally, it is recommended to use a face serum once to twice a day, ideally in the mornings and nights, just before you use your moisturizer, for optimal results.
Daily applications provide a consistent surge of nourishment to your skin and envelop it in a surrounding embrace of care. If you're introducing your skin to new serums or facial serums with higher concentrations, do so gradually! Allow your skin to adapt to the new routine, so it can prevent irritation and sensitivity issues.
Timing also plays an important role in this process. When you use a face serum that is rich in antioxidants, it essentially behaves as a shield against daily environmental stress during the day, and repairs and rejuvenates the skin in the night.
When applying the serum, remember that it is a gentle routine. The process is simple - cleanse, press, and use a face serum by patting it onto the skin, and then use a moisturizer. With each application, you infuse a sense of intention as you lock in hydration for the revitalized complexion you're chasing after.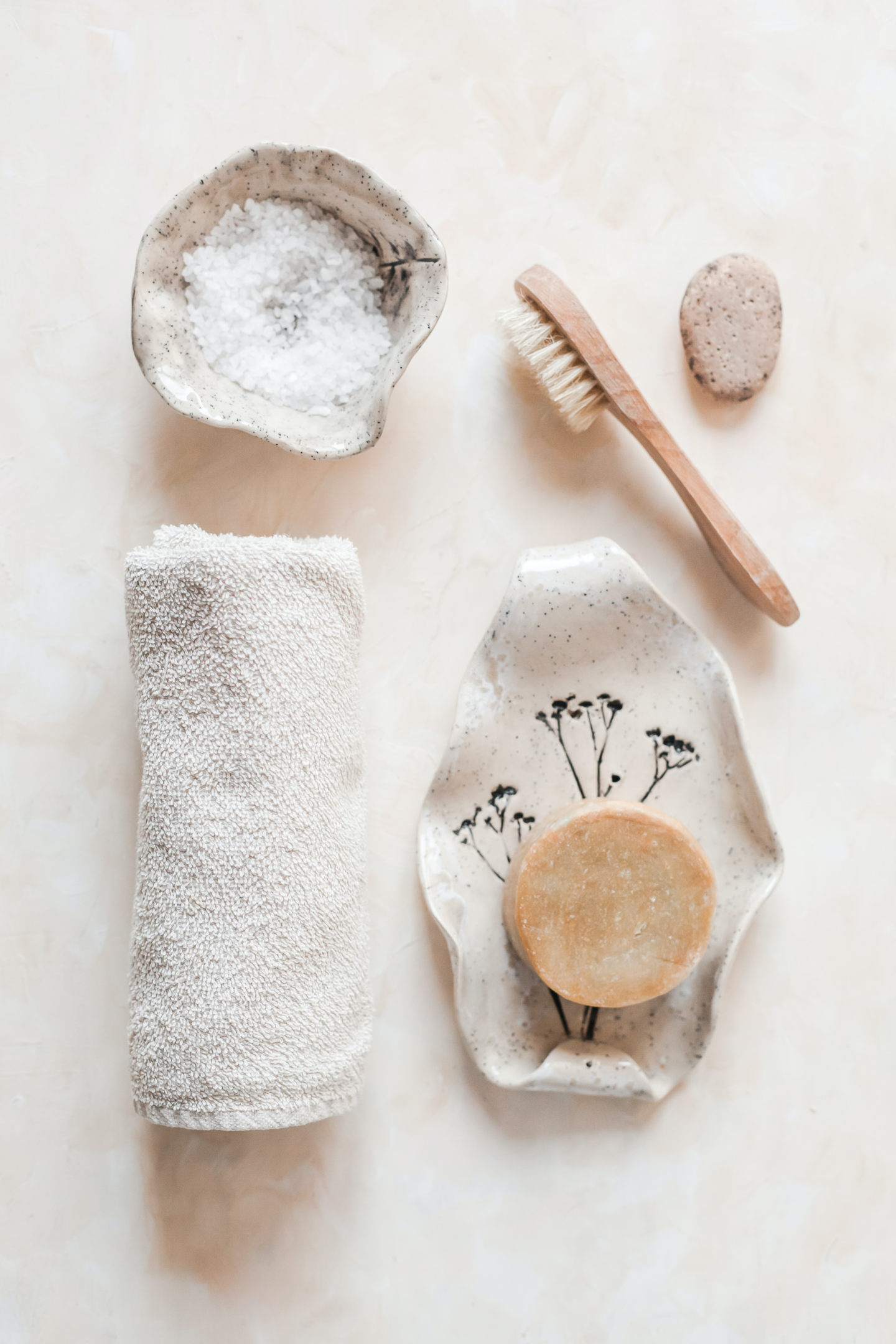 What are the Benefits of Using Face Serum?
 Face serum has many benefits: it improves skin tone as well as texture and it is rich in niacinamide that reduces the size of swollen pores, fine lines and wrinkles, dark circles, dead skin cells, and so much more! Since face serums also contain agents such as algae that aid in moisturizing, they can be used with specific moisturizers for any skin type.
Let us delve into the remarkable benefits that enhance your skincare routine and make face serums a must-have!
 1. Targeted Efficacy:
 Face serums are crafted to precisely solve specific skin concerns, that vary from person to person. From fine lines and wrinkles to dark spots and dryness, these potent solutions target your skin with a host of useful nutrients. Their unique ability to penetrate deeply into the source yields noticeable and quick results.
 2. Lightweight and Fast Absorbing Nature:
Face serums, unlike heavy moisturizers, are crafted to be lightweight and can rapidly be absorbed by clean skin. They are not greasy in nature, nor do they leave any residues, allowing them to be layered with other products. Being absorbed quickly, the active ingredients penetrate quickly, and avoid clogging of pores.
 3. Intense Hydration:
 Face serums contain hyaluronic acid in high concentration, which is a hydration powerhouse. This component is a key factor in attracting and retaining moisture. It also leaves you with plump and rejuvenated skin, reduces fine lines on your skin, and helps you carry a dewy, youthful glow.
 4. Enhanced Collagen Production:
 Ingredients like peptides and vitamins that are present in face serums stimulate collagen production, which in turn maintains the skin's firmness and elasticity. Using it on a regular basis helps anti-age the skin, and promotes a youthful appearance.
 5. UV Protection and Prevention:
 Antioxidant-rich face serums are essentially a shield against harmful components in the environment such as pollution and UV rays. These components cause premature aging in most cases. Using these specific face serums fortifies the skin's natural defenses, prevents damage, and promotes a healthy and radiant complexion.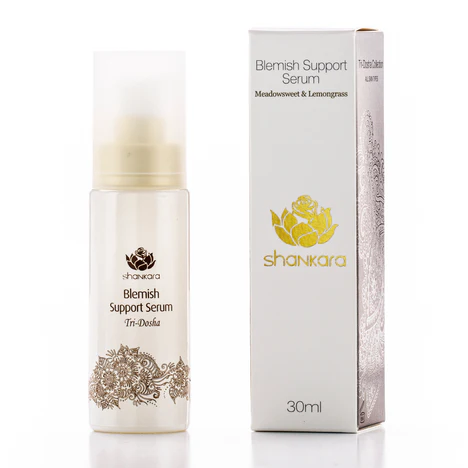 Different Types of Serums to Use in Your Skincare Routine
 If you haven't noticed, diversity is always for the better in the world of facial serums! Each variant is curated so it can cater to specific skincare routines and needs. So whether you have acne-prone skin, or simply yearn for a radiant and luminous glow, be assured there's a face serum created for your desires and of course, your skin type.
 1. Facial hydrating serums usually addresses thirsty and dry skin with moisture.
 2. Anti-aging serum works against fine lines and wrinkles, and promotes re-growth.
 3. Skin brightening serum helps with the radiance, complexion, and firmness of our faces.
 4. Pore-minimizing serum is created to cover up pores for a smoother appearance.
 How Do I Choose the Right Serum for My Skin Type?
Every skincare has face serums that are tailored to a certain distinct skin type. If you want to achieve luminous skin, you need to understand your skin's needs and select a skincare routine with the right face wash, moisturizer, and face serum that resonates.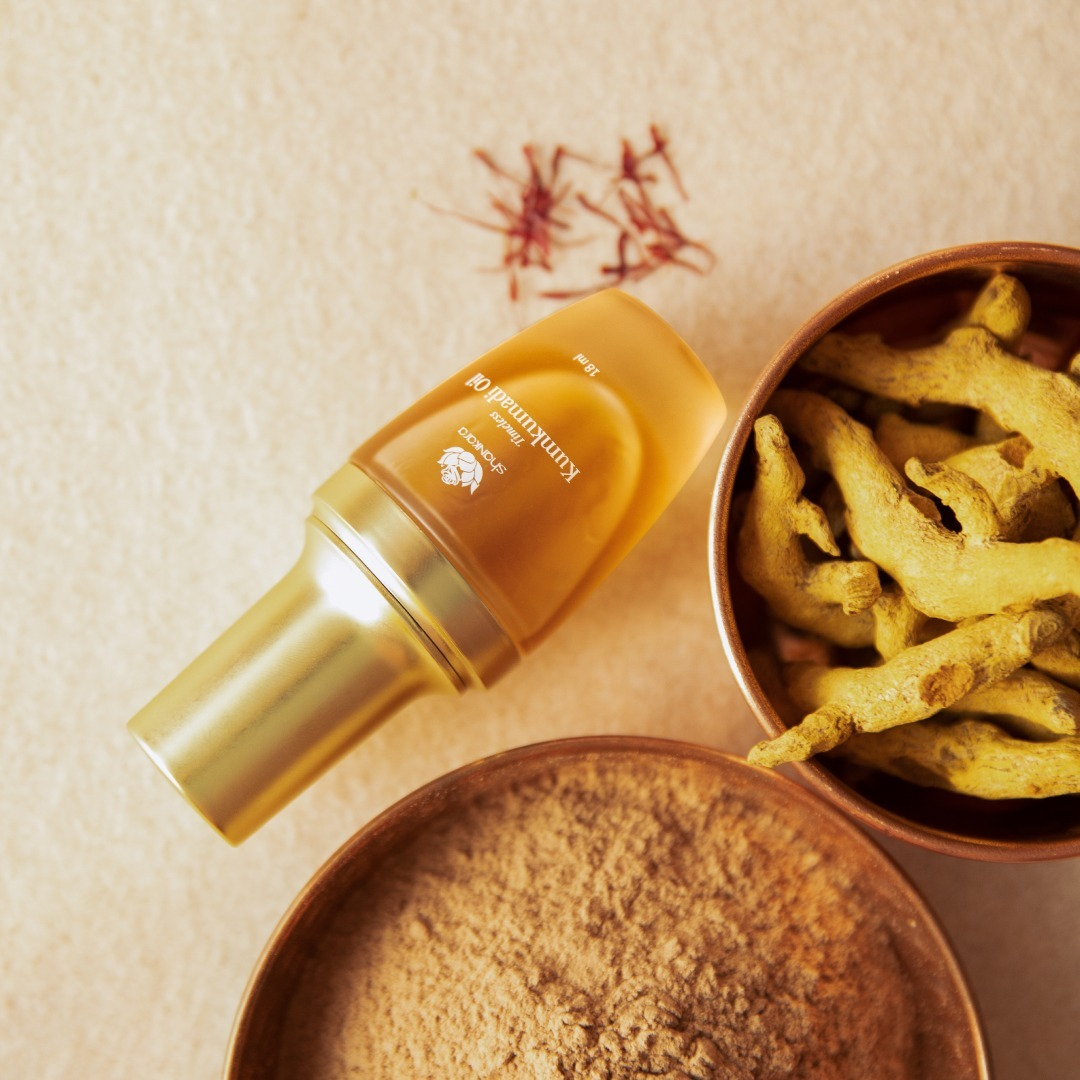 Here comes the power boost of Shankara's Ayurvedic skin product offerings that combine the best of the knowledge systems from the East and west, of herbs with actives to give your skin additional radiance and nourishment. All of Shankara's products are crafted to the highest standards with pure ingredients targeting the well-being of our customers and meeting their skincare needs. Shankara blends ancient Ayurvedic principles with the modern knowledge of actives to create highly effective formulations that promote healthier and radiant skin.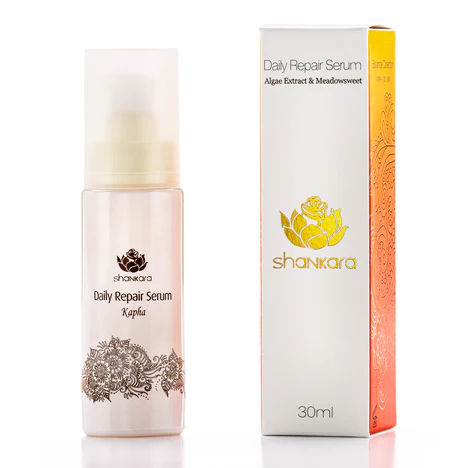 1. Face Serum for Dry Skin-gift of hyaluronic acid
Hyaluronic acid is a moisture magnet, especially for dry skin, and contains vitamin E which aids in the softness of the skin and also shields against environmental stressors, an ingredient found in good hydrating serums. But the best among the hydrating serums available today which needs to be in your skin care routine is Shankara's Daily Repair Serum (Rose variant) for your daily need of hyaluronic acid along with the goodness of potent herbs and actives like algae extract, roses, sodium hyaluronate,Trimethylglycine, key amino acids for skin repair, Hydrolyzed Algin and Chlorella Vulgaris Extract; Aspen bark extract; Golden Flax extract; Amla extract; Ashwagandha extract; Neem; Gotu Kola extract; Chamae Rose extract; Aloe Barbadensis; Fulvic minerals; Rose; Vegetable-derived sugars; Rose Absolute EO; Life Everlasting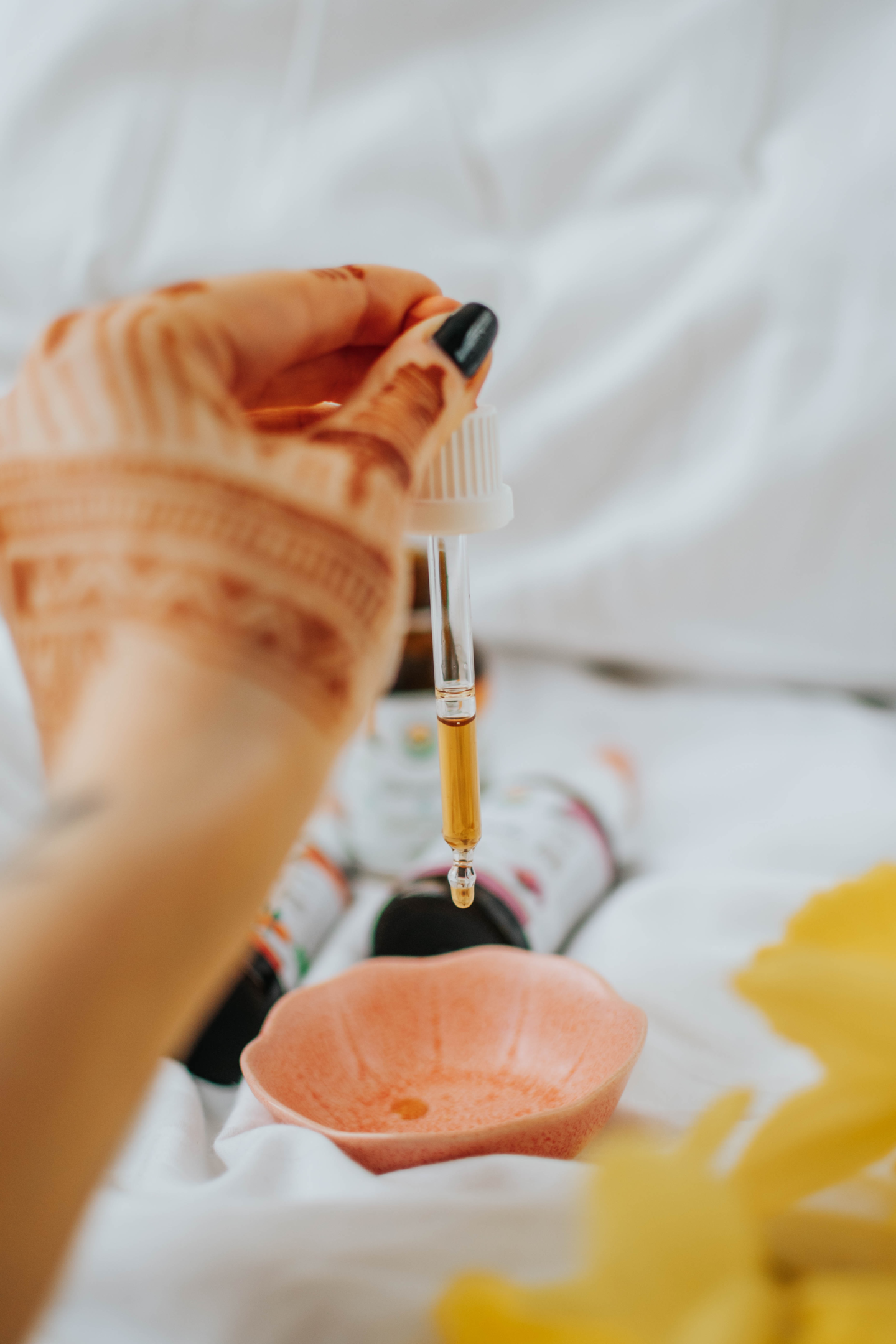 2. Face Serum for Uneven Tone
Vitamin C and ferulic acid combined together are used to illuminate and fade dark spots which crafts a vibrant and even skin type. If you can find ingredients as diverse as turmeric- a now proven ingredient when it comes to reducing pigmentation; licorice extract exceptional in its ability to brighten skin, wheat germ that keeps the skin smooth and even-toned, Uva Ursi extract; Golden Flax extract; Oregano leaf extract, Thyme extract, Olive leaf extract, Rosemary leaf extract, Lavender flower extract, Golden Seal root extract; Sandalwood EO; Green tea; Turmeric extract; Amla extract; Aloe Barbadensis;and Fulvic minerals, it has to be found only in Shankara's Brightening Serum.
3. Face Serum for aging skin
Face serums like Shankara's Anti-age Serum deeply hydrates, oxygenate, and reinvigorate the skin, contains peptides and actives like Sodium Gluconate,Xanthan Gum, Lecithin, Sclerotium Gum, Pullulan,Polyglyceryl-4 Laurate, Polyglyceryl-4 Caprylate along with plant-derived extracts and essential oils to stimulate collagen production, while retinol serums accelerate the renewal of the skin and nurture long-lasting beauty.
For people who have oily skin, we haven't forgotten about you. Read on to know what is the perfect face serum to use and which key ingredients combat this popular but problematic skin type!
If you have an oily skin type, it's okay! You can elevate your skincare routine for that balanced and radiant complexion. Face serums with key ingredients such as salicylic acid, niacinamide, and hyaluronic acid work together and regulate sebum production while also preventing rapid breakouts, and maintaining hydration.
Face serums that are lightweight and non-comedogenic with a gel-like consistency are best suited for oily skin. As mentioned before, gently press a pea-sized amount onto your cleansed skin. Do this religiously in the morning and evening, and allow your skin to thrive in its natural, confident state.
Remember, taking care of your oily skin leads to a balanced and radiant skin complexion as well as reduces associated skin issues. So hydrate, make smart product choices, and don't forget that matte finish for beautiful skin and a glowing appearance.
Pairing Face Serums with Other Skincare Products
Serums partnered with moisturizers create the perfect partnership when it comes to skincare routines! They address specific issues and are very complementary in nature. As we know, the use of face serums helps with pigmentation, dark spots, fine lines and wrinkles, as well as hydration and aging, with their active ingredients that penetrate deeply right at the source.
Moisturizers, on the other hand, lock in the serum and all its beneficial properties, also forming a barrier against the loss of moisture from the skin. This duo that is dynamic in nature reaps maximum benefits, nourishes, rejuvenates, revitalizes, and safeguards your skin's radiance, along with other numerous benefits.
Congratulations! You've now officially stepped into the world of face serums and the remarkable potential they come with. As you continue on this journey, keep in mind that combining face serums with other skincare essentials in your daily routine comes with numerous benefits. Just like a jigsaw puzzle, they fit together seamlessly and truly complement each other to enhance your skin's beauty factor!
Achieve luminous skin with a careful and gentle routine of cleansing, patting on serums, and locking it down with moisturizers. This isn't just a routine - but a testament to your commitment to self-care!
We hope you can discover and embrace the power of face serums and skincare rituals, and that your radiant glow shines through for the years to come.