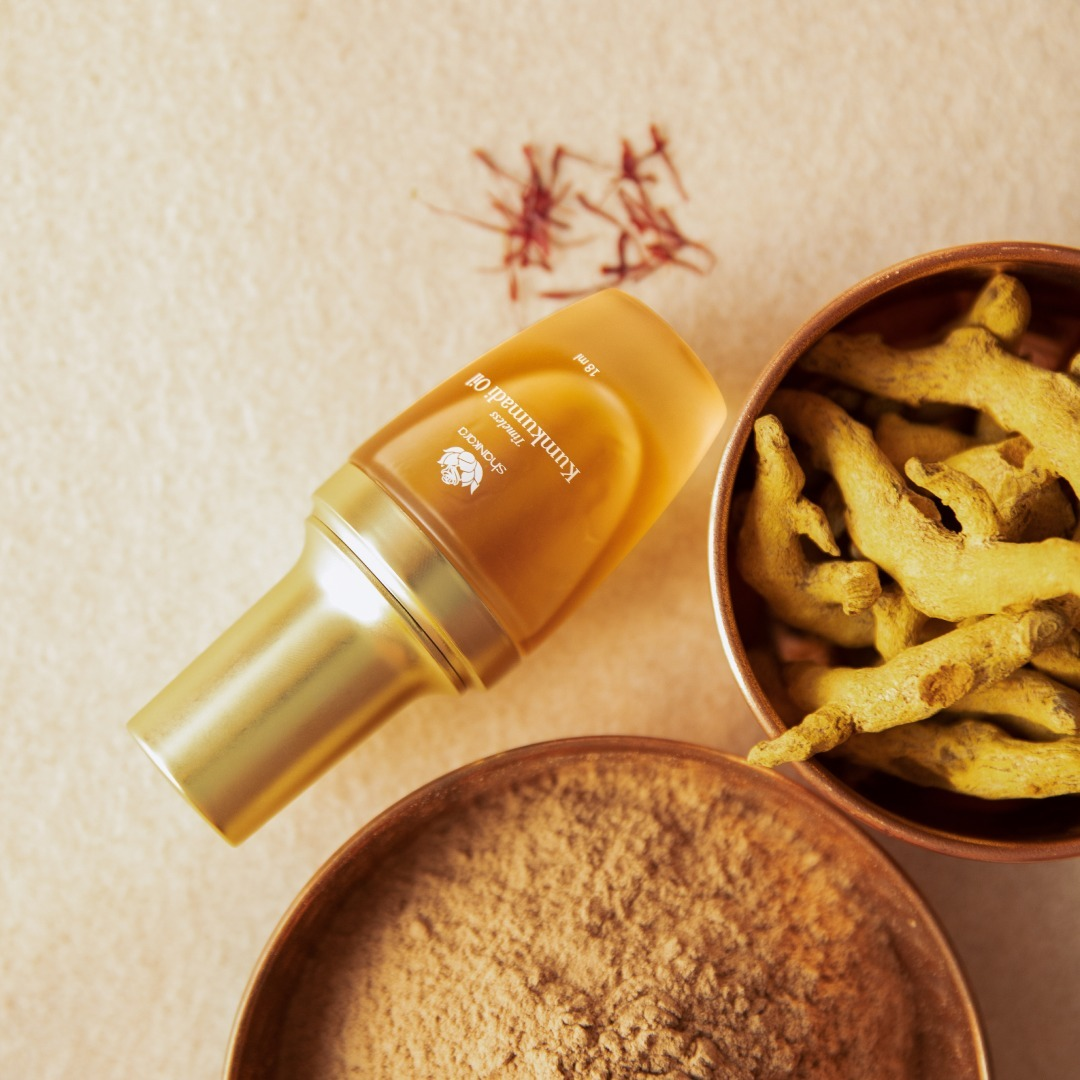 When it comes to spending our time and money we are careful not to waste it on experiences that are not great and so we read up on reviews before we decide to watch a particular film or play or try out a particular restaurant. Genuine reviews help us make up our minds about watching or participating in the experience. But reviews become even more important when it comes to making a decision about something as sensitive as our skin and hair health. We do not want to get stuck with the wrong products or products that do not suit our bodies or simply products we are not happy with.
 And so, Shankara takes great pride in receiving these raving skincare reviews for its ayurvedic line of skincare, beauty, and personal care products from thousands of happy, satisfied and glowing customers.  
'Does an excellent job of sloughing off dead skin cells
 To start with, here's what bloggers from Vegan Beauty Review had to say about Shankara products: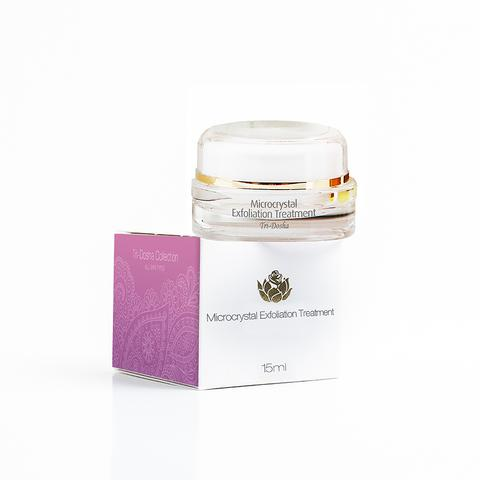 "The first product I tried was their Tri-Dosha Microcrystal Exfoliation Treatment. It's made with ultra-fine silica crystals that are blended in a base of pure aloe-algae gel with herbs and essential oils to help decrease fine lines fade and wrinkles as well as even clear skin tone."
"It's a bit of an intense exfoliation, which I'm partial to because I feel like serums and lotions seep in better afterward, but if you have sensitive skin, this might be too abrasive (perhaps watering it down would help). I can definitely feel a difference right away, even after the first time I tried this. There's no doubt in my mind that this product does an excellent job of sloughing off dead skin and dead cells though. It also has a gorgeous Indian herbal scent. I'm half Indian, so these smells make me nostalgic and give me the feels."
'I heart the smell and texture'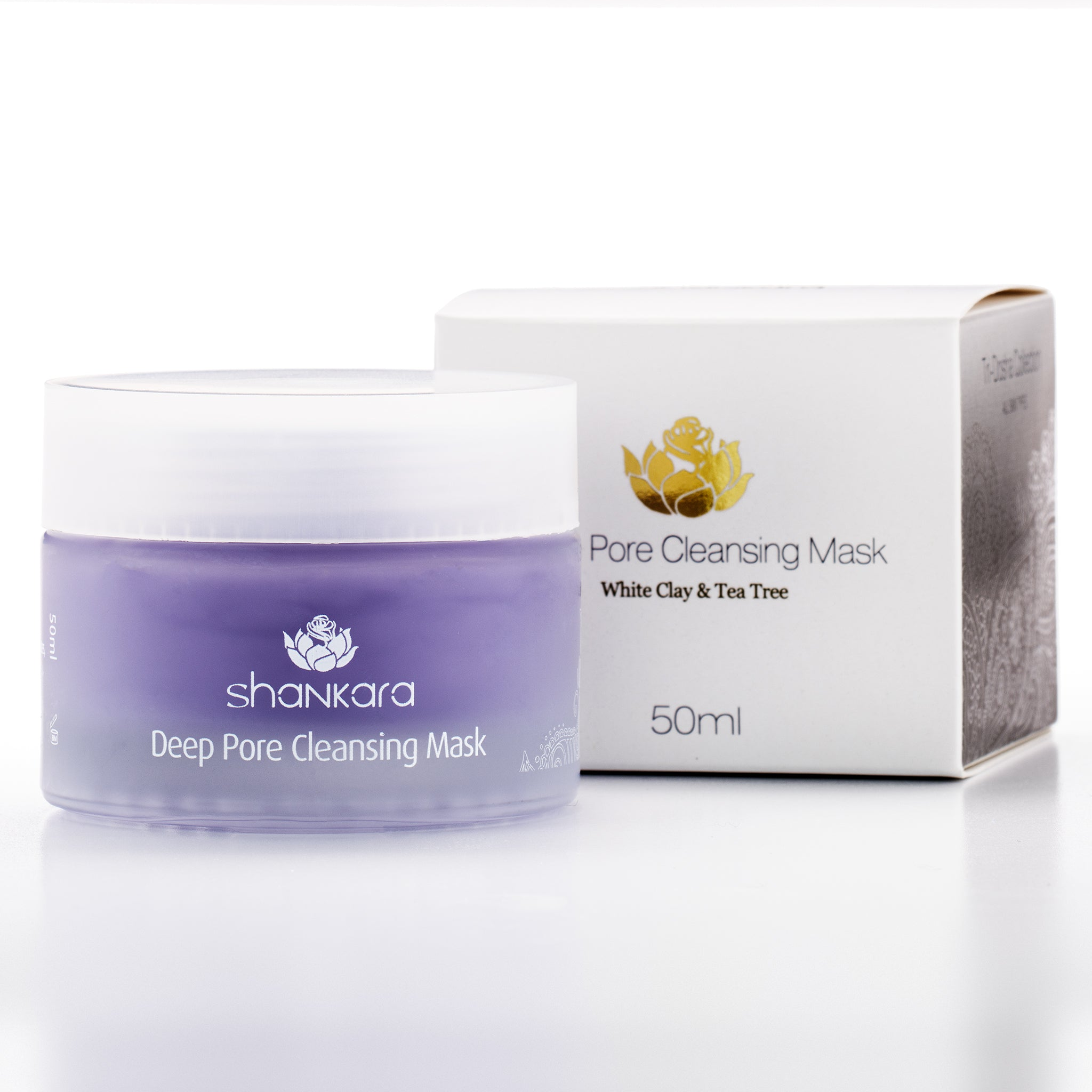 In the second review Sunny wrote for Vegan Beauty Review, "Next up, I tried their Pitta Calming Mask which is a hydrating algae/aloe gel-infused mask with cooling, anti-inflammatory herbs, plant extracts, essential oils, nourishing oligo-peptides, saccharides and amino acids to help soothe and calm sensitive or irritated skin (great for rashes, burns, redness, acne, etc.).
It's a blend of aloe, green tea, turmeric root, spirulina, neem, rose, chamomile, and a bunch of other lovely ingredients that help promote soft and dewy fresh skin. I heart the smell and texture and the way my skin feels afterward. It's an extremely gentle mask and considering that most of the masks I own are clay-based (and often drying), this was definitely a nice change of pace. Makes for a great self, too, right."
Ayurvedic skincare reviews about Shankara's products
1. "I am so pleased with Shankara.
Their products are top-notch and exactly what they claim. Shipping is quick and items are packaged nicely.
The sample set looks tiny but it actually has enough in those little tubes for a few days' trial, and that gives pretty good idea about what the products are before you order. A little goes a long way"- Celia Walden.
the oil actually absorbs into my skin
2. "So far I am loving the Timeless sample kit. It's the first kit that I feel the oil actually absorbs into my skin easily and feels soft, not oily! Can't wait to order the full-sized!"- Erin Sheats.
3. "My skin feels dewy. I love it! No more dryness."- Melanie.
'stopped buying products for my 73-year-old face but decided to try a few drops of Shankara products
4. "I stopped buying every touted product to care for my 73-year-old face but decided to try the trial size of the hydrating cleanser, exfoliator, repair moisturizer and anti-age serum.
Unexpectedly found a world of difference that caused me to purchase the full size of these and am pretty sure from the effect so far I've found my skincare go-to from here on out."- Elizabeth Mitchell.
 'full face mask and hair oil sample with the exfoliating face scrub and the serum. I was very impressed with all three products
5. "I ordered the full face mask and hair oil sample with the exfoliating face scrub and the serum. I was very impressed with all three products. I love how the face scrub beads are really small and gentle. I normally scrub once a week with other stuff, but this scrub made my face feel like it was getting a deep cleanse.
Once I put the serum and the oil on, it felt like my face just absorbed it right up. It truly felt like my pores shrunk and my face felt 10 years younger! There is a scent in the serum and the oil that seems to last a few hours, but it is pleasant and I had no irritation with any of the products. I 100% recommend these and will be buying them again"- Denise Case.
I wish the smell were a perfume
6. "I LOVE the face scrub. It feels good and leaves my skin so soft. The kumkumadi body oil is incredible. I wish the smell were perfume. Overall I am really pleased with the products"- Brandi.
I smell nice after my hot yoga class thanks to the deodorant
7. "I love this deodorant. It is so effective and natural. I teach Hot Yoga and I smell nice and fresh after every jam-packed class thanks to this particular product. This natural odor buster is my only go-to for underarm freshness. Thank you and I love all the scents"- Radha.
Have been using Shankara products for 6 years
8. "I have been using Shankara products such as Hydrating Cleanser, Muscle Release Oil, Kumkumadi Oil etc for almost 6 years.
They have become a part of my life force my daily self-care routine. All the products are top-notch quality. One must try them to feel the difference."- Muktesh Chhabra.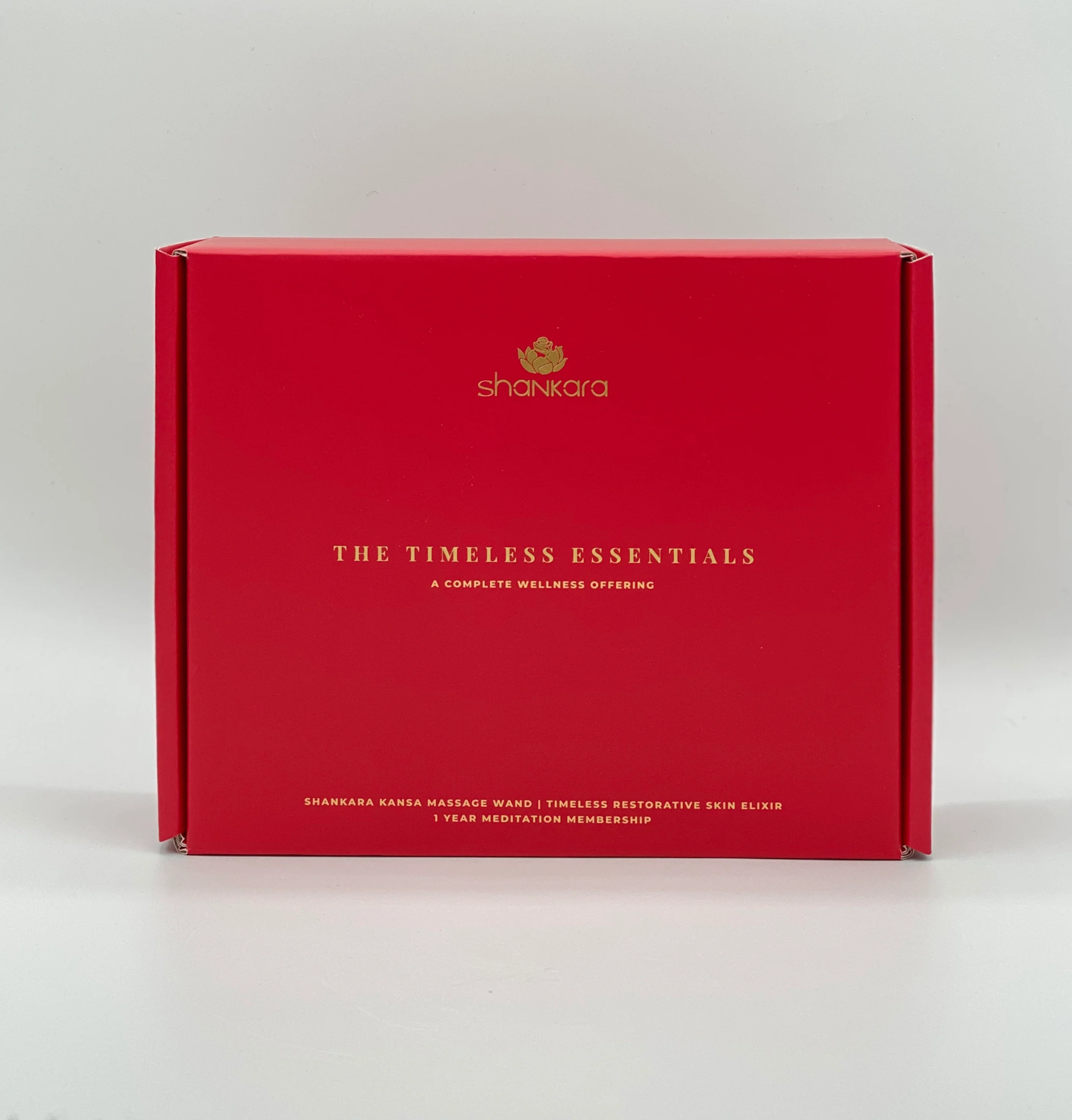 I use Kumkumadi Oil and it is a wonder
9. "I use Kumkumadi oil and it is a wonder. I am 70 years of age and have very delicate pitta skin and most other oils create some reaction, however, not only does the kumkumadi oil penetrate deeply without any reaction, it has a very visible and immediate effect of soothing lines, softening skin and providing a glow that is noticeable.
It is an amazing product. I use fine-line moisturizer on top of it to seal it in nicely and they work very well together. A great series of products. The best I have ever found"- Nicole De La Roza.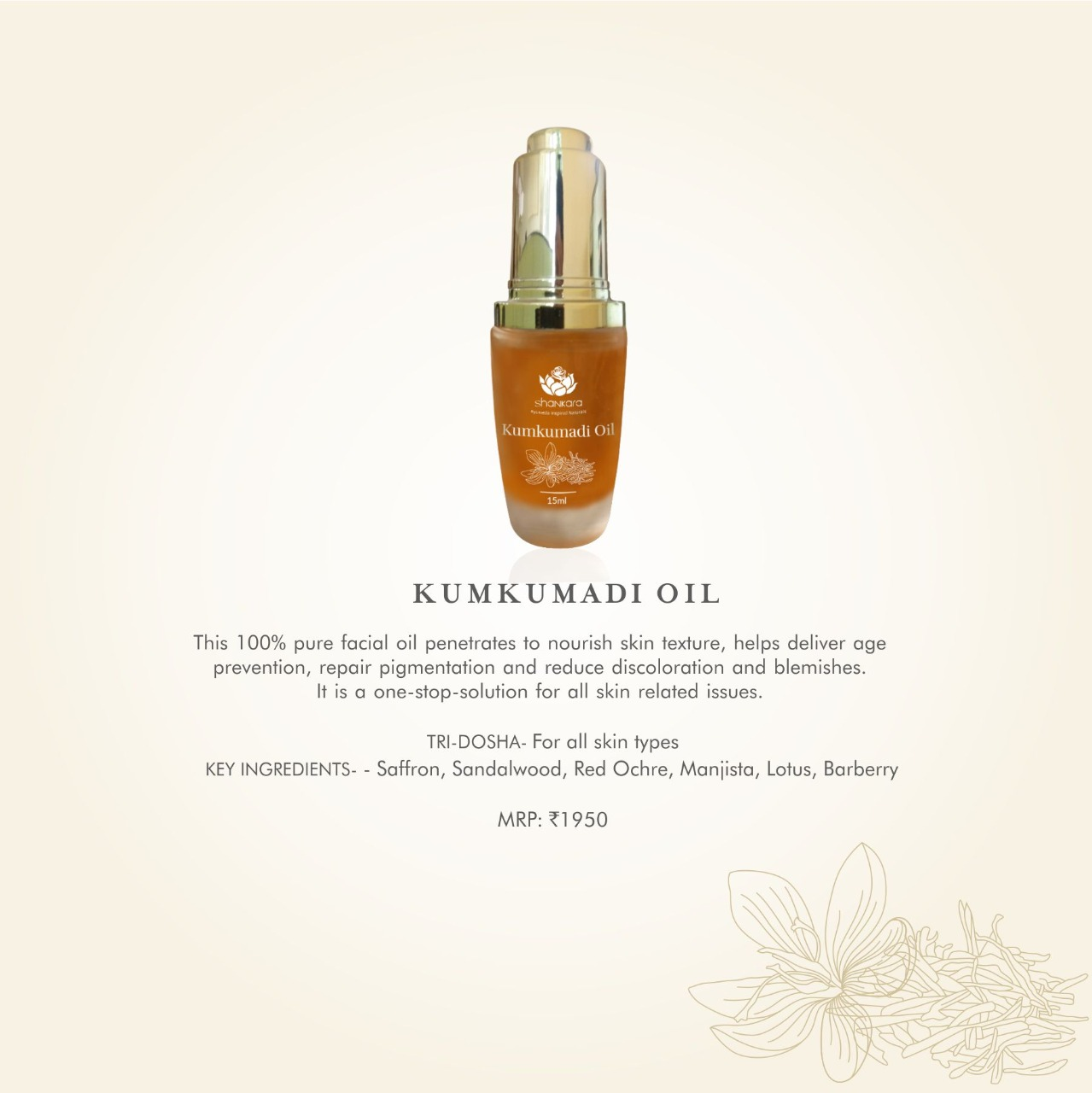 10. "I love the Shankara products. I have used several Ayurveda products that make my skin look amazing. I have been using the products for about 1 year now. Love the kumkumadi oil!"- Tessa Mccall.
No harsh fillers to harm my skin
11. "I enjoy knowing that I am using an Ayurveda skincare that is good for my body.
No harsh fillers to harm my skin or cause acne. I love the idea of the natural ingredients and the smell is to die for I love it !! Oh and it ships fast and is affordable ....May I suggest a ships-free day? Please and Thank you"- Katherine Fratto.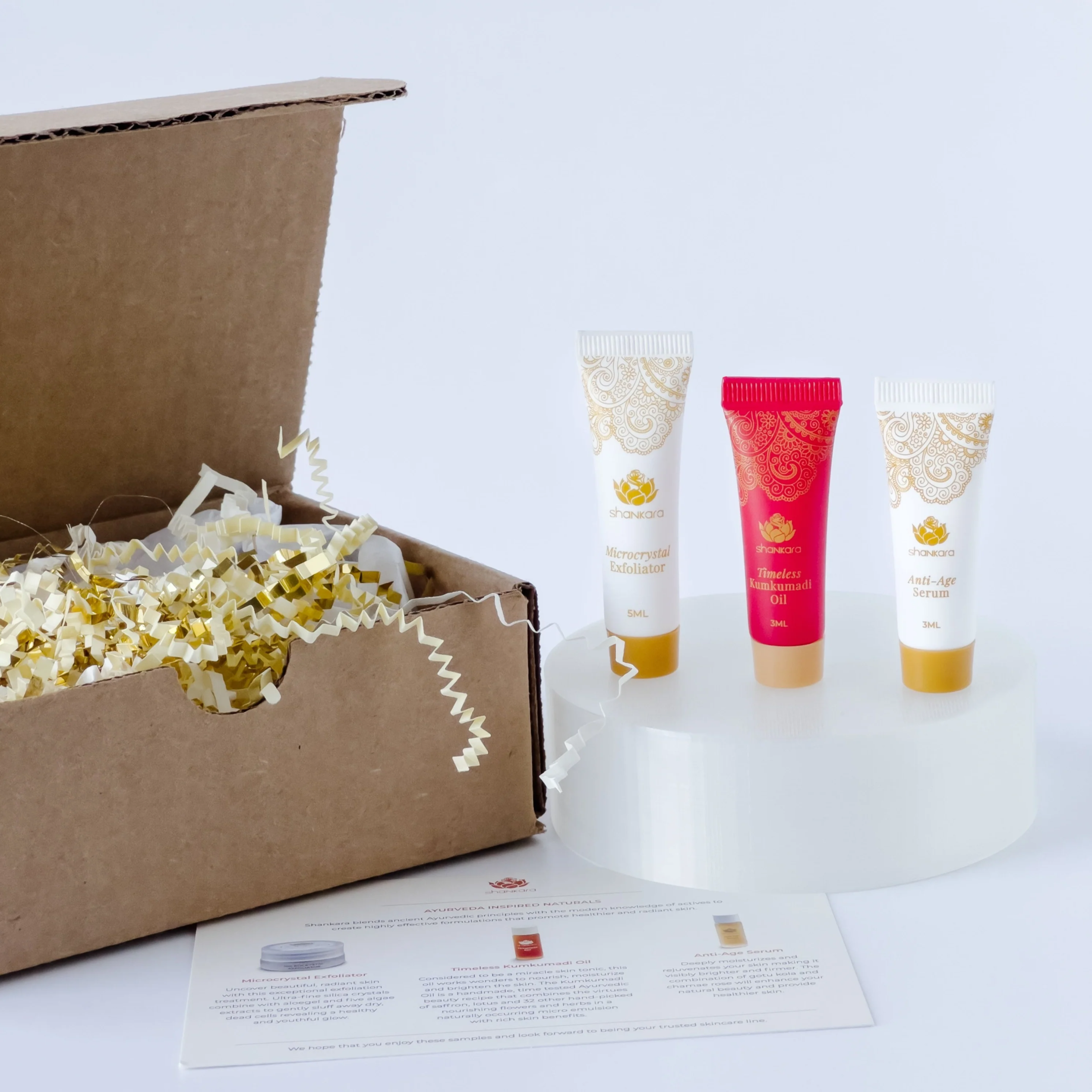 12. "I ordered the little sample tubes of the skincare regime. Once I used it I fell in love with these ayurveda products! They worked beautifully and they smell so sweet and delicate. I am so pleased with Shankara and I would like to order the full-size products for sure!"- Kim Padilla.
this is really the bomb! 
13. "Ah, this ayurveda stuff is really the bomb. Helped restore my trashed skin after a 2 week illness"- Tamar West.
My skin feels soft and nourished
14. "I have really enjoyed the Hydrating cleanser, the anti-aging serum and fine lines oils. My skin feels soft and nourished. The amazing, rich natural scent is very refreshing. The natural clean ingredients is encouraging that I'm pampering my skin with non-toxic products"- Rupa Abraham.
15. "I tried the Sample of 3 Items. The exfoliator, Anti Age Serum, and Kumkumadi Oil. They all smelled so good and the skin felt soft and bright. I would love to try a few drops more."- Prameela Bokinala
'Luscious facial oils'
16. "Ayurvedic wisdom and a line of luscious products facial oils that indulge the skin. The scent of the body oils is divine!"- Jill Maldonado.
17. "Amazing products; I've used a lot of both. Ayurveda medicine and western skincare and this line are at the top of my list of favorite skin and body care products"- Katie Leute.
Work wonders...worth the price...makes my skin so smooth and hydrated
18. "High-quality Ayurveda products that work wonders, even more than other expensive brands or dermatologist-sold brands, in my opinion.
I like that they have dosha-specific products based on one's mental and physical constitution that contain high concentrations of active ingredients. Worth the price and makes my skin so smooth and so hydrated even when nothing else seems to help"- Christine Peterson.
...is an experience rather than a company
19. "Over the years I have told all my close colleagues, friends, and family what wonderful products Shankara offers and how they are absolutely lovely. I have never been disappointed. I look at Shankara as an experience rather than a company."- Cathie Petrashek.
20. "I love all the products it makes my skin feels so soft and I'm seeing a big difference overall. Thank you so much for making products that makes a big difference to my skin"- Concepcion Bautista.
have a soothing aroma...help renew and rejuvenate the skin
21. "I've been using Shankara products for a few months now. I use Kukumadi oil, facial serums, and timeless moisturizers. I love how well-made these products are.
All the products have a very soothing aromatic smell and help renew and rejuvenate the skin. All products are natural, cold-pressed, and free of chemicals. Will definitely recommend trying out the Shankara products and seeing the benefits for yourself!"- Madhurima Nath.
22. "I am so grateful I found this skincare line.
It's ayurvedic and all-natural which is so beneficial. I keep great care of my skin and am proud when people ask what I do to maintain such radiance. Also on the inside with yoga. Thank you so much Shankara for your wonderful products. Namaste."- Jamuna Jeanette Gailloux.
23. "I have only used facial products. They give fantastic results.
I have been a loyal customer for several years now and recently ordered my new favorite product Fine Line Treatment Oil for my over 50 face. It is so beneficial in reducing lines and hydration that I already ordered a second bottle even though I haven't finished the 1st one.
The biggest impact I noticed after about 2 weeks was the very visible reduction of aging in my neck."- Jackie Montenaro.
24. "I ordered the sample kit and OMG! I love the feel.
I'm 47 and my skin tends to dry out, especially under makeup. This cream makes my face feels so soft and hydrated. My makeup goes on beautifully over it.
I'm going to order the full-sized products."- Anonymous.
 'Takes care of my oily skin'
25. "My personal favorite is the Kumkumadi oil. Smells great, it is calming, and takes care of my oily skin as I sleep"- Debanjali Sengupta.
26. "I love the anti-aging serum. 
It softens lines beautifully. And I find the timeless oil will be a bedtime staple. Also, love that everything is cruelty-free and goes to nonprofit"- Kelly McDonough.
27. "Amazing serum, if you are seeking for face products that have great ingredients and enhance youthful, glowing skin , radiant and moisturized skin, then look no further: this is the real deal. Worth every penny"- Clara Yakovac.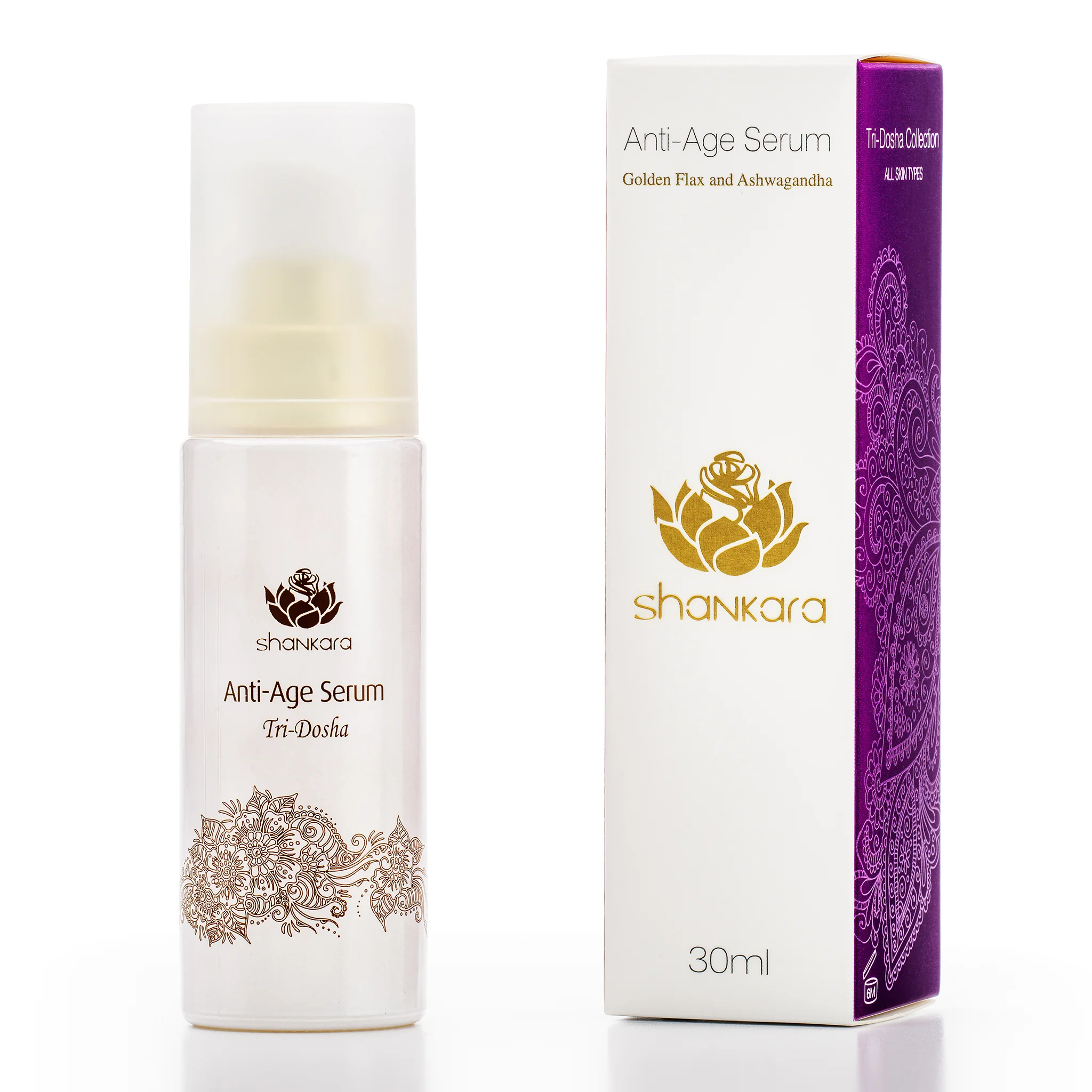 28. "Shankara Anti-Age Vitamin C Serum for Face is a honey-colored serum that absorbs well and doesn't irritate my sensitive, dry skin.
If you use too much it can leave a tacky feeling but the pump helps dispense the right amount. I massage it into my face and neck after cleansing morning and night and apply a moisturizer on top. My skin does feel soft and hydrated after washing and using consistently for three weeks"- D Tobin.
29. "I'm someone who follows a skin routine and so I've learned to pay very close attention to the ingredients in the products I choose. I will LITERALLY buy or not buy based solely on this. With that said, the ingredients used in this serum are impressive and natural.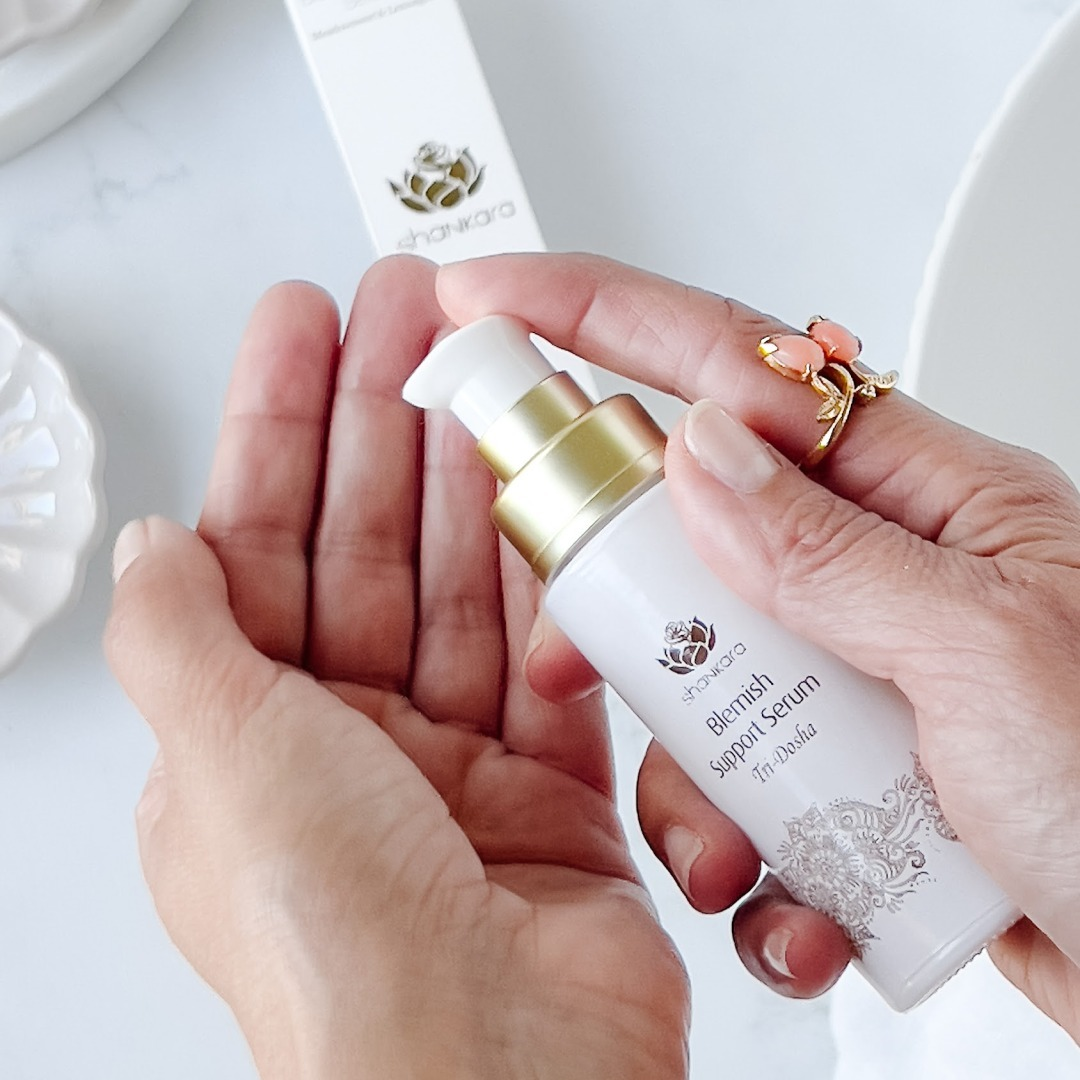 The smell is fantastic without being overpowering and simply put, the product does EXACTLY what it claims to do. Your skin will be hydrated and glowing. I most definitely can and will recommend this product. One last thing...I absolutely love the bottle this comes in. It's pretty, but besides that, I love the pump. I don't know why all serums don't have one. Makes such a big difference when applying."- Tracy D.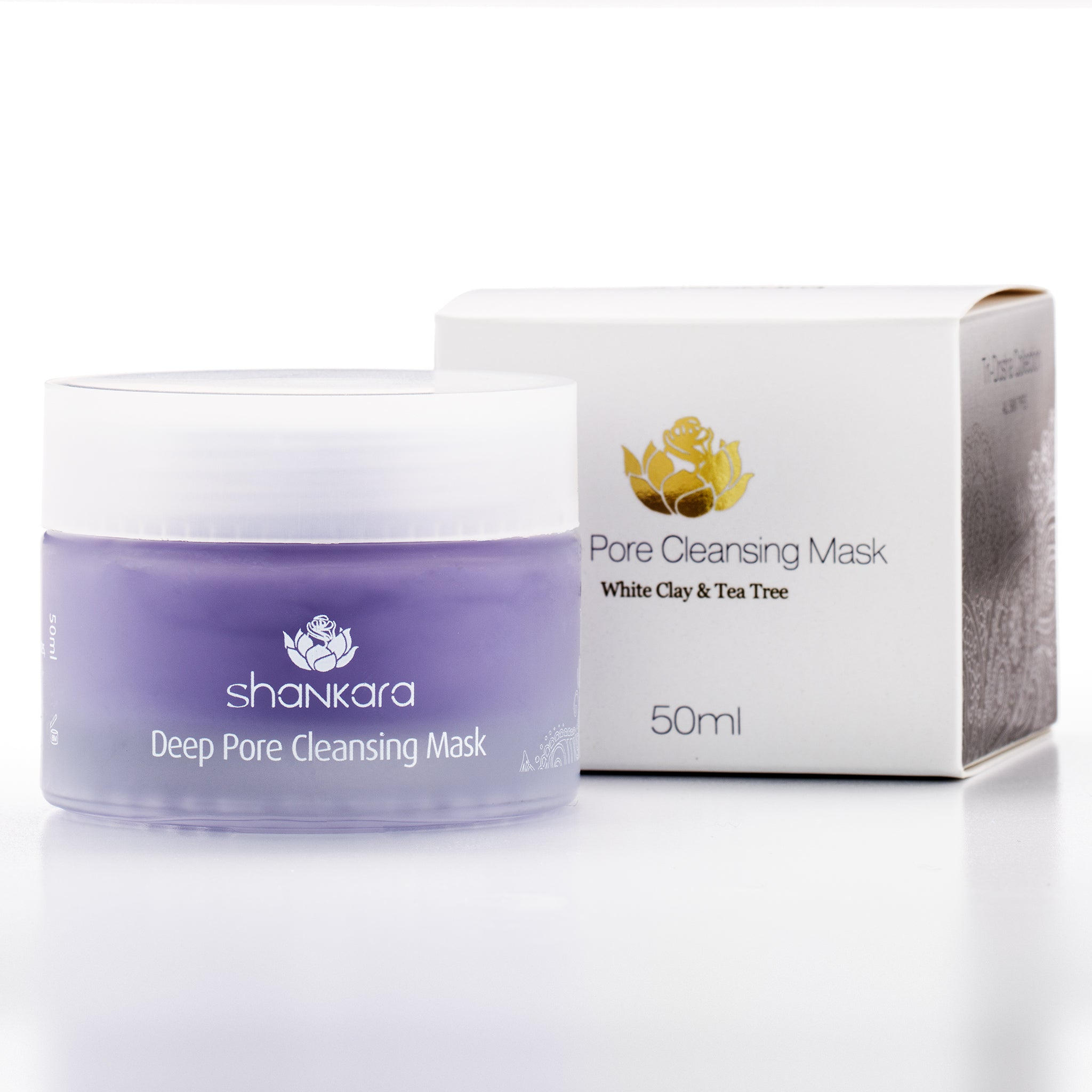 30. "The deepest cleansing product I have ever used.
It performs. Great for my skin that's easily clogged. Smells awesome and it's totally chemical-free. I'm buying this again."- Sandra McDonald.
31. "Their products are amazing.
The ingredients that they put in the products are very nice and hard to find."- Avdhesh Bansal.
32. "Their products are amazing. The ingredients that they put in the products are very nice and hard to find."- Avdhesh Bansal.
33. "I love these products. They are gentle yet effective and the oils have completely restored my skin type and natural barrier."- Anonymous.
Miscellaneous Ayurveda skincare reviews
"Package was pretty. Delivered fast. It was everything they advertised"- Sheryl.
"I love all of Shankara products. They absolutely do what they say they will do."-Jean
"Wonderful scent. My dry skin already looks healthier."- Sussan
"I have been using Shankara products for the last 4 years now. My skin has never looked better and I'll be 58 this year."- Charlotte.
"I have used this product for 2 years now and love the way it feels on my face."- Patty.
"Love this brand/company!! They are super helpful and make quality products!"- Carrie Vingo.
"Loved the clean feeling on my face. Made me feel ready for the day"- Brook Johnson
"I'm new to this brand but very happy with my first experience! Great quality of products."- Anonymous.
"I am very happy to have received my first order! I love my purifying cleanser with anti-inflammatory properties. The transaction was a very positive one. I am curious to try other products. Thank you kindly."- Claudia Flores.
 "I absolutely love this brand of skin care"- Michelle Cummings.
 "I ordered the sample. So far I like it." Mary.