Lifestyle
6 Simple DIY Face Masks You Can Make In Under 6 Minutes For The Perfect Winter Skin
Come fall and the skin starts a dramatic journey spiraling towards dryness until it emerges unscathed in the sanctuary of moisturizers, toners and humectants. Though there are genuine herbal au natural alternatives available to fight the toxic chemicals present in large scale commercially manufactured cosmetic products, we waste no time here to give you 6 DIYs for the six simplest homemade facial masks that you can make in under six minutes to equip your skin for the winters. 
1. Cucumber and aloe vera gel to tighten skin pores and moisturize 
What do you need? 
Peeled cucumber 
2 tbsp aloe vera gel
How to make it? 
Blend the cucumber and pour it into a small bowl. Add the aloe vera gel and mix it to make a thick consistent pasteApply it on your face and leave it on for 15 minutes. Rinse it off with cold water. 
Benefits of the facial mask
Moisturizes your skin deeply
Tightens the pores of your skin
Gives your skin a natural glow 
2. Banana, honey and oatmeal
What do you need for this? 
Ripe banana-half
Oatmeal- half a cup
Honey- one tablespoon
How to make it? 
Blend the ingredients into a paste. 
Apply it to your face and let it sit for 15 minutes. 
After 15 minutes gently exfoliate your skin with the mask.
Massage your palm onto your skin in a circular motion in the chin to cheek direction. Rinse with lukewarm water
Pat it dry. 
Apply a moisturizer to the skin. Preferably one that is natural and rich in antioxidants that the skin needs during the winter like Shankara's Balance Moisturizer.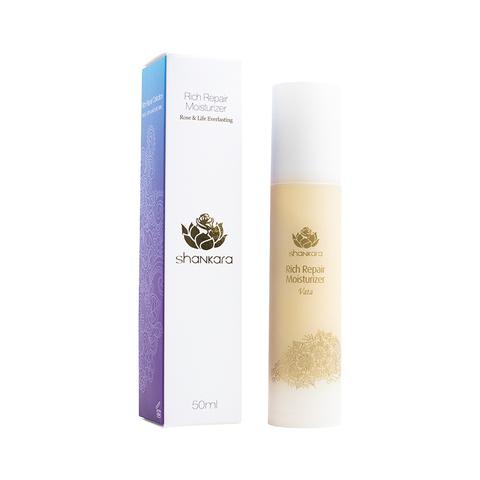 Shankara's Balance Moisturizer is scientifically advanced, nutrient rich, antioxidant cream stays true to its natural roots. Green tea and bitter orange help balance the skin.Supports natural renewal of skinStimulating and warmingRestores and maintains balance in skinRich in nutrients and anti-oxidants  
Benefits of the mask
Scrapes off the dry skin cells
Deep cleanses your skin
Removes clogged skin pores and excess sebum. 
3. Banana, yogurt and honey
What do you need? 
Ripe bananas- 2
Honey- 1 tablespoon
Yogurt- ½ cup
How to make it? 
Blend all the ingredients into a thick consistent paste.
 Apply it to your skin and let it sit for 20 minutes. 
Wash it off using warm water. 
Benefits of the mask
Honey is an excellent antiseptic and humectant
The combination helps tighten skin pores and maintain the balance of fibres responsible for maintaining skin tightness. 
Lactic acid in yogurt smoothes and softens the skin. 
Banana also affects oil control, is an effective moisturizer that is rich in potassium. 
4. Shankara's Moisturizing Mask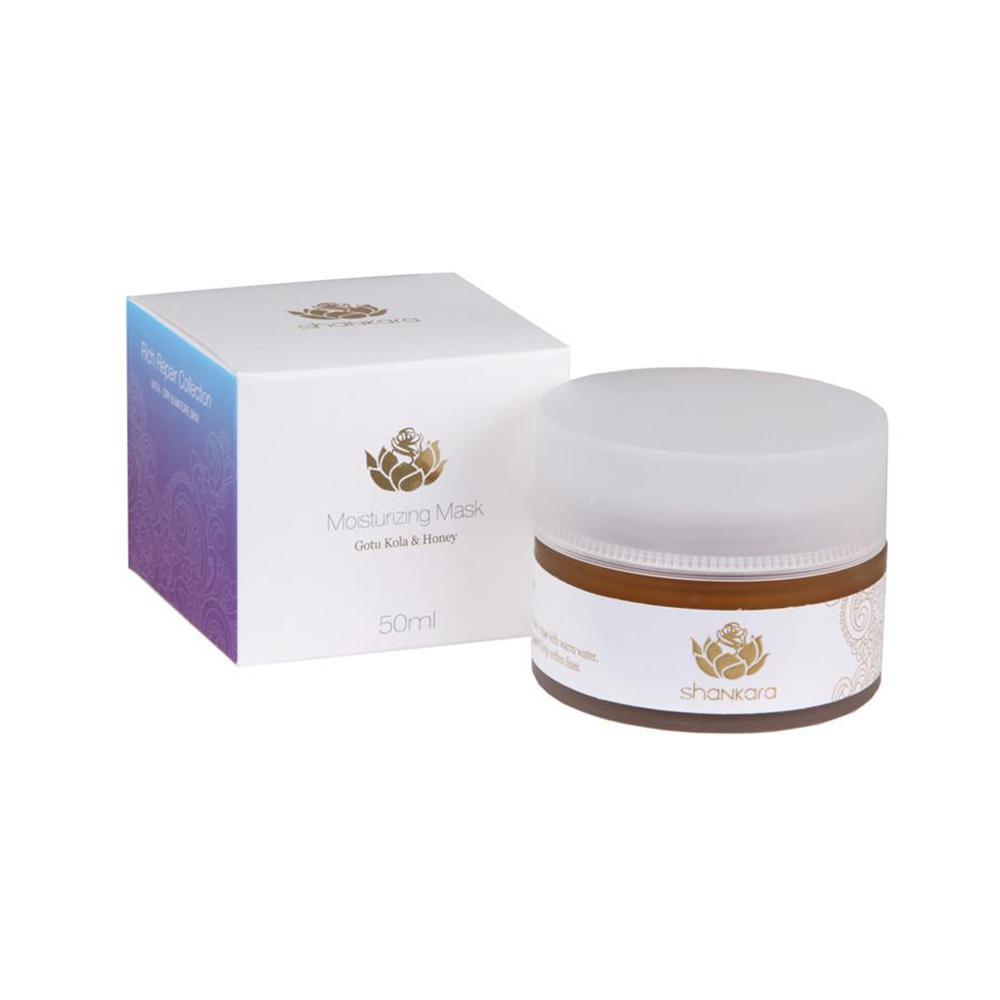 What do we need? 
What if we tell you, you need to do nothing for this one. No blending, mixing, searching for essential oils or worrying about the proportions.
This perfectly natural moisturizing facial mask from the house of Shankara is a ready made blend mask that combines soothing honey, oat flour, and avocado oil. 
Benefits
Avocado oil form the base for this hydrating, nourishing, moisturizing mask that leaves skin satiny smooth.
Fatigued skin is rejuvenated while the rich oils target dryness in mature skin for a younger, dewy glow.
Hydrating and nourishing
Will leave your skin satiny smooth and firm
Ideal to address skin dryness and for mature skin
Deeply nourishes and rejuvenates fatigued skin
Replenishes moisture and hydration
Gently stimulates circulation, warming
5. Avocado and Cocoa powder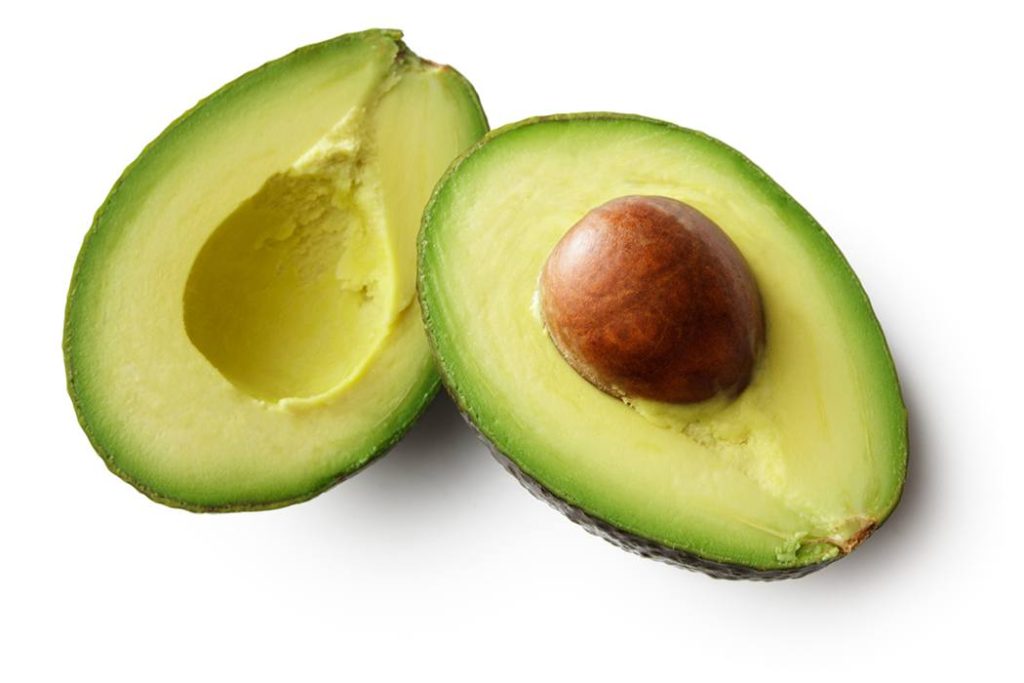 What do you need? 
Avocado- 2
Raw honey- 1 tbsp
Cocoa powder- 2 tbsp
How to make it?
 Mash the avocados. 
Add the cocoa powder and honey to the bowl and whisk it. 
Apply a layer of the paste to your skin
Leave it on for 20 minutes. 
Wash it off gently with warm water.
 Benefits of the mask
Reduces fine lines
Promotes skin tightness
Fights dryness
Exfoliates and removes dead skin cells
Cocoa is a storehouse of antioxidants that reduces oxidative stress. 
Fights skin dullness as cocoa repairs skin cells. 
 6. Avocado and milk
What do you need? 
Ripe avocado - 1
Milk- 1 tbsp
How to make it?
 Mash the ripe avocado
Blend it with the milk to make a fine paste
Apply it evenly to your skin
Let it sit for 15 minutes
Rinse it off with cold water. 
Benefits of the mask
Raw milk gives you radiant skin
Rich in nutrients like calcium, potassium, Vitamins A and D along with proteins that the skin can drink up to look healthy and naturally glowing. 
Skin looks supple and soft
Avocado is also rich in antioxidants and vital minerals like potassium, iron, phosphorous, magnesium and copper.
Avocado also boosts production of collagen. 
Reduces wrinkles and fine lines.