Your skin cells are intelligent. They can rebuild themselves into the protective outer layer or the acid mantle from time to time. But not with the amount of environmental pollution, oil, dust and bacteria you subject it to, which does not allow for the natural repair. We share 5 simple ways to bring back the pH balance of your skin, so it is back to looking resplendent, soft and supple.
1.Honey
A fantastic source of low pH that can help rebuild your skin' acid mantle is raw honey which has an average pH of 4.0. It locks in moisture and improves skin tone. Without affecting the acid mantle, it removes the dirt and extra oil from the skin.
It has antiseptic properties
It is antibacterial
Rich humectant
All you need to do is mix up about one teaspoon of honey with half teaspoon of lemon juice, make it into a mask. Leave it on for 15 minutes. Wash it off with lukewarm water and apply a moisturizer. You can try the perfectly natural Shankara's Rich Repair Moisturizer.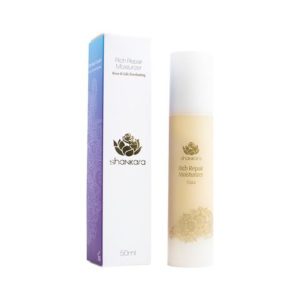 2. Aromatherapy and distilled plant water
Hydrosols are distilled plant waters or essential herbal extracts that you find included in aromatherapy oils. They make for perfect beauty treatment for balancing the skin's pH. They are not hard like regular water, they hydrate the skin, cleansing it and balancing the sebum production. They are also great mood lifters! You can find the most harmless, naturally uplifting and harmonizing aromatherapy oils crafted using the best of Ayurveda and powerful actives found in nature in the west in
Shankara's Aromatherapy Collection
. It brings together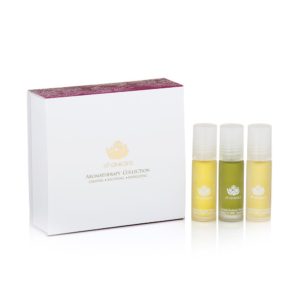 Grounding and Centering (Vata Pacifying): Cardamom EO, Sandalwood EO, Vetiver EO
Cooling and Soothing (Pitta Pacifying): Sandalwood EO, Lavender EO, Geranium EO
Stimulating and Invigorating (Kapha Pacifying): Lemon EO, Bergamot EO, Cypress EO, Grapefruit EO
3.Moisturizers
Moisturizers formulated using hydrating, non-sticky herbal ingredients and actives are a must have in your vanity bag, especially in the winter. They are a must to restore skin's pH and relieve the dryness. Before you pick up a moisturizer, make sure it is pH balanced. For example, all the
Shankara
offerings are pH balanced for your skin. This ensures your skin's acid mantle is protected, nourished, and supplied with the richness of vitamins, minerals and healthy blend of essential oils and actives. Within
Shankara
we are upholding our Ayurvedic roots and have formulated several facial masks to help support your skin needs.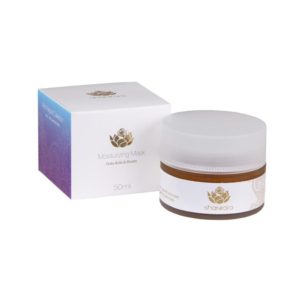 Our
Moisturizing Mask
for example, was created specifically to address the colder, dryer season coming upon us. With more than 30 pure, carefully sourced, vibrant ingredients such as honey, cardamom,
gotu kola, shatavari,
amla 
or gooseberries, chamae rose and thyme everlasting, this completely natural face mask will help plump-up the skin and replenish moisture. Its rich, rejuvenating and slightly warming properties, will support skin balance during
vata
season. A modern offering of an age old beauty ritual!  
4.Hydrating cleansers
Soaps with higher than average pH can be harsh on your skin. So we recommend you make hydrating cleansers an indispensable part of your face washing routine. Just this small switch can produce incredible results for your skin. Try this!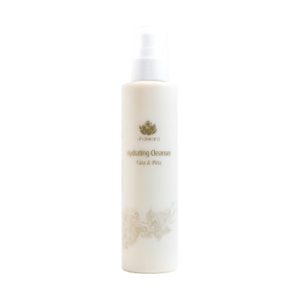 Ultra-soothing chamomile, lavender, neem, structured energized water, fennel sweet, grapefruit and calendula combine in this luxurious hydrating cleanser that leaves skin feeling soft and supple but never greasy. A perfect complement to our Daily Repair Serum and Moisturizing Mask. Hydrating cleanser is:
Gentle, soothing and non-irritating cleanser for dry skin
Protects the natural acid mantle and balances the pH of your skin
Gently and effectively removes make-up
Leaves skin feeling moist and silky
5.Apple cider vinegar
Apple cider vinegar is a great toning agent as it balances the ph of your skin and helps rebuild the damaged acid mantle, or the protective layer of the skin. It is rich in vitamins, enzymes, mineral salts and amino acids. It is used for deep pore cleansing since application of ACV can remove dead cells and accumulated bacteria from the deepest pores of skin cells. ACV has anti-fungal properties to fight infections. There are few other natural agents for softening the thick dry skin like ACV.