This is winter time, when the skin is drying out like a well in Sahara and drying scalp has left you worried about your all-black wardrobe. Going by one of the oldest systems of wellness, dandruff or white skin flakes are a result of imbalanced Kapha (earth element) and Vata (air element)- Ayurvedic humors or Doshas- in Sanskrit. There are simple Ayurvedic tips to remedy your dandruff problem, but first let us know the basic cause that leads to the manifestation of white ugly flakes on your black tee.  
Kapha represents softness, nourishment, fluidity and stickiness. Vata is more about roughness, dryness, air and movement. When these doshas are vitiated due to various lifestyle-related factors- overexposure to heat and cold, Kapha aggravating foods, stress, and pollution among others along with poor management of the scalp's moisture can manifest dandruff and other scalp issues.
The rise of dandruff is caused by the overgrowth of cells underneath the epidermal layer or the topmost layer of your skin. Dandruff is the result of fungal (Malassezia) growth that finds nourishment from the dead skin cells and excessive secretion of sebum from the sebaceous gland. The fungal growth is natural but dandruff problem begins to surface when the fungi overeat into the scalp, chipping off more white flakes.
To repair the scalp, Ayurvedic experts suggest treatments that bring Vata and Kapha into balance through Dosha balancing detoxes and proper diet tailored to reduce Vata-Kapha dominated imbalance.
1. Lemon and coconut oil
What you need to do
You can mix lemon in warm coconut oil and apply on the scalp. Leave it for about half an hour before shampoo. Do this for at least two weeks.
Why are we doing this?
Lemon's acidity balances the pH of the scalp and keeps the dandruff problem out of our lives. It is also a great healing gift for the scalp given its anti-fungal and antibacterial qualities. It has citric acid, vitamin C, flavonoids and zinc which are rich source of antioxidant. A study has found it to be 70-75% effective for treating dandruff in the short term.
Coconut oil is one of the most widely used essential oils for hair treatment because of its deeply moisturizing and antimicrobial benefits that work in treating dandruff as much as dry skin. Studies showed, coconut oil was found relatively more effective in treating eczema in children and fungal growth in adults, than mineral oil. This is because coconut oil penetrates deeper into the epidermis and restricts the growth of fungus like Malassezia responsible for generating extraneous dead skin cells and flaking. Apart from its antifungal benefits, coconut oil also has anti-inflammatory, analgesic and cooling properties.
2. Gram flour with curd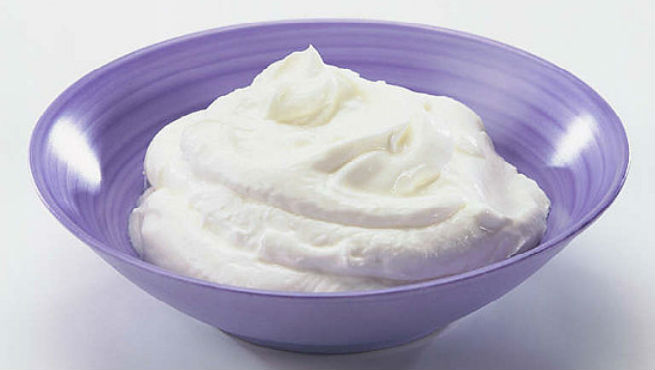 What you need to do?
Mix two spoons of gram flour in a bowl of curd. Add a few drops of lemon juice. Apply it on your scalp and leave it for thirty minutes.
Why are we doing this?
Curd and gram flour make a magical combination to nourish and strengthen the hair follicles, support hair growth and fight dandruff. While curd is big on protein and vitamin B5 along with being a natural hair conditioner, gram flour is an excellent cleansing agent to get rid of the dead skin cells completely.
 3. Apple cider vinegar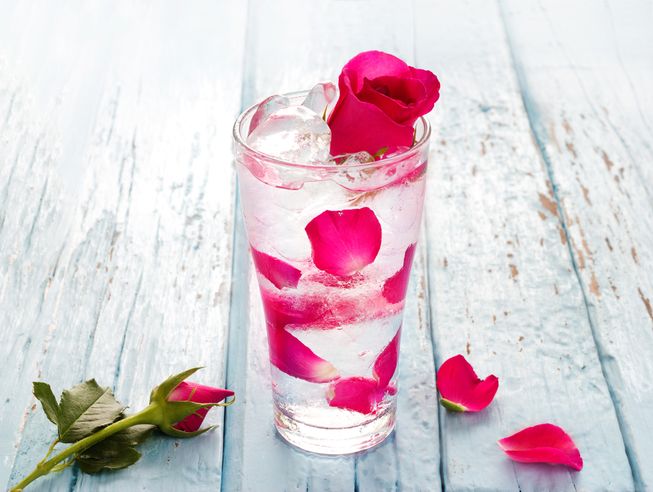 What you need to do?
Mix 2tbsp apple cider vinegar in cup of lukewarm water and with the help of a swath of cotton, dab the liquid mix onto the scalp.
Why are we doing this?
Apple cider vinegar balances the ph of your skin and helps rebuild the damaged acid mantle, or the protective layer of the skin. It is rich in vitamins, enzymes, mineral salts and amino acids. It is used for deep pore cleansing since application of ACV can remove dead cells and accumulated bacteria from the deepest pores of skin cells. ACV has anti-fungal properties to fight infections. There are few other natural agents for softening the thick dry skin like ACV due to its antifungal and antibacterial properties. The vinegar helps eliminate dandruff causing fungi and does not let it manifest on the scalp. It also stops follicle clogging that causes dandruff problem sometimes. Because of its anti-inflammatory properties, ACV helps relieve the irritation of the scalp. Acv also helps balance the sebum production.
 3. Detoxification of blood
What you need to do?
Detoxify your blood to get rid of the dandruff problem.
Why are we doing this?
Did you know impurities in your blood could also result in dandruff problems? According to Ayurveda, when Pitta and Kapha are imbalanced, it could affect the blood tissues represented in Ayurveda as Raktadhatu reflecting as impurities in the blood. It is the representation of fire element in the body. An increase in Raktadhatu directly causes the Pitta Dosha to rise in the body and when Raktadhatu is weak, Pitta is reduced.
4. Oil massage the scalp twice to thrice a week
What you need to do?
Deep oil massage twice to thrice a week with Shankara's Hair and Scalp Oil made from the richness of sesame oil, avocado oil, Jojoba oil, Vitamin E Tocopherol, gooseberries extract, sandalwood essential oil, bringraj extract, lavender essence, clary sage and rosemary, is specifically designed to moisturize dry and damaged hair for shinier, healthier, and luxurious locks. The oil is safe to use on colored hair. It deeply penetrates the hair shaft and conditions hair from the roots. It can be used for colored hair too!
Why are we doing this?
When you massage the scalp and hair, the oil nourishes the cells in the scalp, stimulates blood circulation in the head region, detoxifies the scalp and additionally causes the secretion of happy hormones like serotonin in the body giving you a relaxing and calming sensation. Oiling is a great way to have the rich nutrients and antioxidants present in the oil seep into the tissues for complete nourishment. But you must know your hair oil well and if it is suited for your hair and scalp type which could be weighing on the drier side or it could be sticky.
5. Scalp and deep tissues
What you need to do?
Take Ayurvedic Deep Tissue massages like Shankara's Shiro Abhyanga Warm Oil Scalp Massage to make sure they are sufficiently oleated and nurtured.
Why are we doing this?
The health of your scalp is directly linked to the health of your tissue systems. So if these deep tissues remain undernourished, it is likely to reflect in the quality of your hair and scalp. Abhyanga is one of the most popular and recommended therapies in Ayurveda that incorporates warm, aromatic oils, rhythmically massaged into your body, which loosen toxins, relax the nervous system, and provide rest, nourishment, and rejuvenation.
6. Hair wash with Neem essence
What do you need to do?
Boil water with a few neem leaves in it. Wash your hair with the water containing the essence of neem leaves.
Why are we doing this?
This will significantly reduce the dandruff and itching in the scalp. Neem has amazing anti-fungal and anti-inflammatory properties to treat fungal infections in the scalp.
Neem is nature's best moisturizer. A natural blood purifier, rich in anti-oxidants with anti-bacterial and anti-fungal properties, Neem is a storehouse of nutrients and compounds that act like magic for your skin. In Ayurveda it is called 'Sarva Rog Nivarini' meaning 'the healer of all ailments'.