With the rush of deadlines and endless financial, social, and familial responsibilities weighing down our tiny shoulders, taking time out for ourselves and engaging in some self-care routines has become non-negotiable. The stress at work is not going anywhere but we can give ourselves some tender loving care once a week to rejuvenate and replenish! That's where the most traditional ayurvedic treatments and ayurvedic massages come in, to help you let go of all the stress and stiffness you are lugging around.
 What is Ayurvedic massage?
A lot of us wonder what is Ayurvedic massage; why is it so popular and what are its benefits for the mind-body complex. An ayurvedic massage or Abhyanga is basically the art of self-massage. It is an extremely popular, simple, and one of the most traditional ayurvedic treatments that incorporate warm oils, and dosha-specific essential oils, massaged into our body using a time-honored rhythmic massage technique that employs strokes and knotting to suit individual needs.  Ideally performed by a massage therapist, you can always do it by yourself, once you have learned the massage techniques. It is the most meditative and tranquil treatment, a full body massage centered around applying the right warm herbal oils, formulated for your individual dosha constitution. Unlike other types of massages, there is no one-size-fits-all in the science of Ayurveda, as any good ayurvedic massage therapist might tell you.
 How is Ayurvedic massage different?
These types of massages are designed to maintain equilibrium between the mind and the body and help the body self-heal, and as a treatment promotes vitality. Unlike other massage techniques, ayurvedic massage relies on working on specific pressure points in the body for specific results, along with deep penetrative strokes, kneading, and knotting which creates deep relaxation. There is a massage sequence but each abhyanga administered by massage therapists is personalized for each individual's dosha imbalances.
Doshas are the three fundamental bioenergies that combine the five elements in nature. The doshas when in balance, produce harmony and health but thanks to our lifestyles and food habits, along with changes in seasons, doshas tend to get out of balance.
Ayurvedic massages or abhyanga, using specific herbal oils, help to particularly balance vata dosha, the air element, while it has an overall balancing effect on all three doshas. Winters are usually the time when vata dosha gets out of balance and pitta or the fire element aggravates, what Ayurveda terms as Prakopakala. When the pitta is imbalanced, it can lead to problems with digestion, pains and muscle stiffness. A detoxifying oil massage or Abhyanga can help in dealing with the excesses of the three doshas and bring them into a calming balance.
Benefits of ayurvedic massages
An Ayurvedic massage helps loosen toxins, supports lymphatic drainage, boosts immune system function, relieves stiff muscles, relaxes the central nervous system, promotes longevity, balances all three doshas, and provides rest, nourishment, and rejuvenation. And of course, it improves blood circulation and blood flow, tones and moisturizes skin, and calms the mind.
1. Relaxes the nervous system
You need an ayurvedic massage to soothe the nervous system, which is constantly exposed to challenging and stressful work environments. When practiced regularly, it brings you a deep sense of peaceful awareness, and it becomes your oasis of calm in the midst of hectic schedules and deliverables. Ayurvedic massage promotes circulation and brings you clarity of thought too.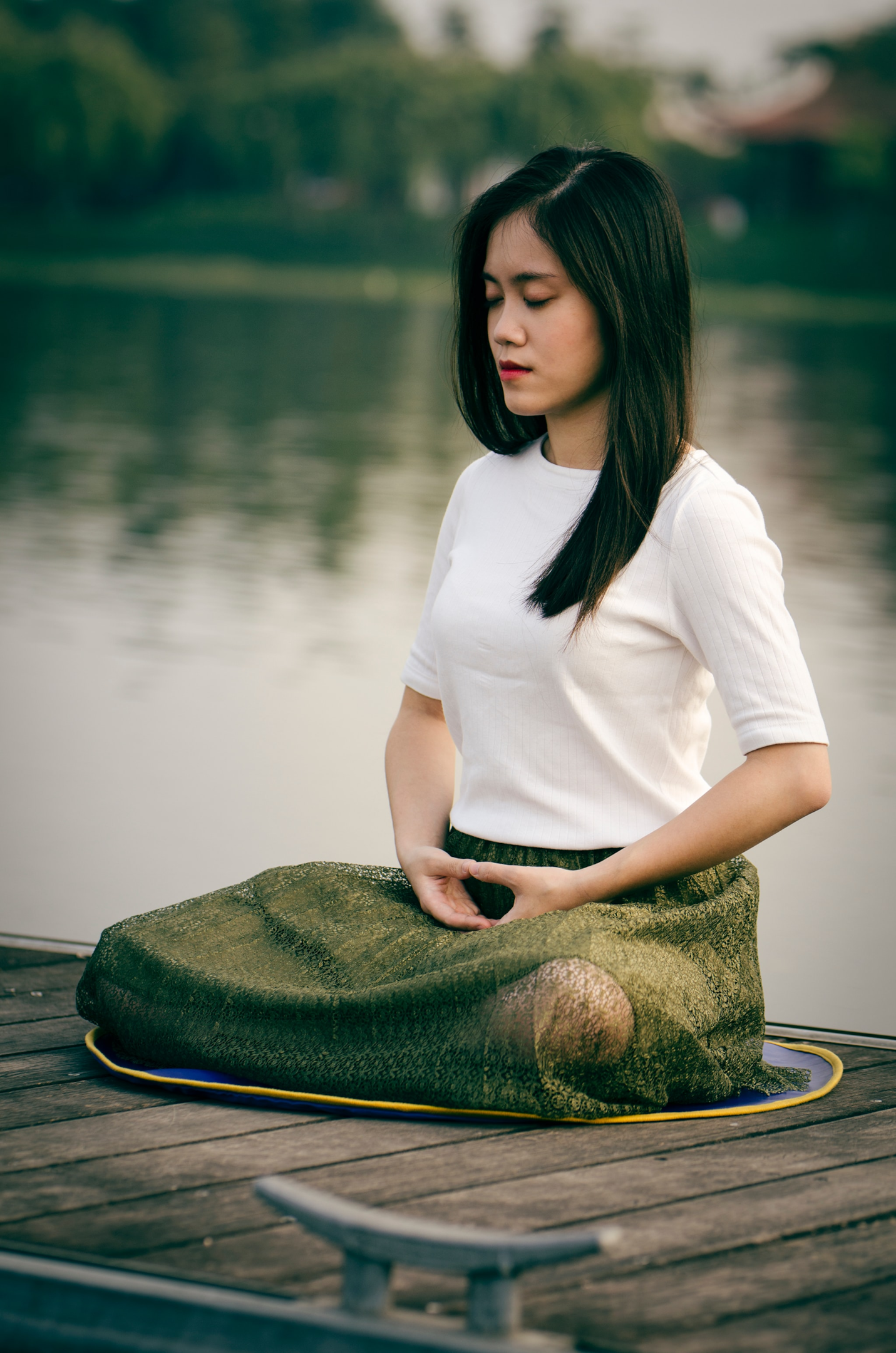 2. Lowers stress
Ayurvedic massage is a powerful way to de-stress. According to German research, participants were made to answer a few questions related to stress, before they underwent an hour-long abhyanga. They were asked the same questions post-abhyanga session. Researchers found, 'Subjects showed high statistically and clinically significant reductions in subjective stress experience. A consequent analysis of physiologic data indicated likewise reductions in heart rate.'
3. Removes stiff muscles
Sitting in front of your computer screens or work desks all day can take a toll on your muscles and spine and increase muscle tension. They can get tight and stiff and eventually lead to pain and limited motion. Abhyanga is a sweet way to tend to your tightened, tensed and angry muscles at the end of a long workday. For this, an ideal choice is Shankara's Muscle Release Oil, which is made with powerful ingredients designed to help soothe inflamed muscles and joints. The oil positively supports the natural healing properties of the body. If you are into sports or any form of workout involving muscular flexibility, or even if you are not, your muscles deserve some tender loving care in the form an abhyanga. In fact, a 2019 study showed that practicing abhyanga right before some stretching supported a better range of motion in the legs.
4. More prana or life force
Believe it or not, but specially formulated ayurvedic warming oils and herbal essential oils used in abhyanga or ayurvedic massage by your massage therapist can boost your life force or prana levels and so massage therapists recommend abhyanga to be practiced every morning before kickstarting your workday.
It brings prana and revitalization to each cell and tissue in your body when practiced properly. It also boosts prana by revving up your metabolism.
5. All for good skin
Who doesn't want nice, well-moisturized smooth, glowing skin, that an ayurvedic massage can give you? Ayurvedic massages support good skin even by loosening and flushing toxins out and increasing flow of blood to the skin (
studies
showed that use of facial rollers, like
Shankara's Kansa Massage Wand
, boosts the flow of blood to the skin.) This saves your precious skin from acne outbreaks, dark spots, and dry skin, among other skin problems.
6. For good sleep
Are sleep problems troubling you? Why not try a gentle ayurvedic massage before calling it a day? It not just aids in good sleep, a luxurious warm oil massage before going to sleep can give you the much-needed tranquility that you had been looking for. Shankara's Calming Body Oil is the finest blend of exotic, rare and essential oils curated to heighten the relaxation and warmth just for you.
7. Helps lose weight
For all of us who have been off late concerned about the extra pounds we have been adding to our body temple, a well-administered abhyanga massage can help tone your body; loosen the fats and eliminate the toxins that slow down our metabolism. It is a great addition to any weight management routine you maybe on. After finishing your workout sessions, a nice long abhyanga massage comes strongly recommended.
8. Supports lymphatic drainage
This is an important benefit that you need to know of. Our lymphatic system is responsible for clearing out body's waste through lymphatic channels. Now post surgeries or medical treatments, the lymph can collect and lead to swelling in various body parts. Regular ayurvedic massage supports this lymphatic drainage, improves lymph flow and along with it better removal of toxins from the body.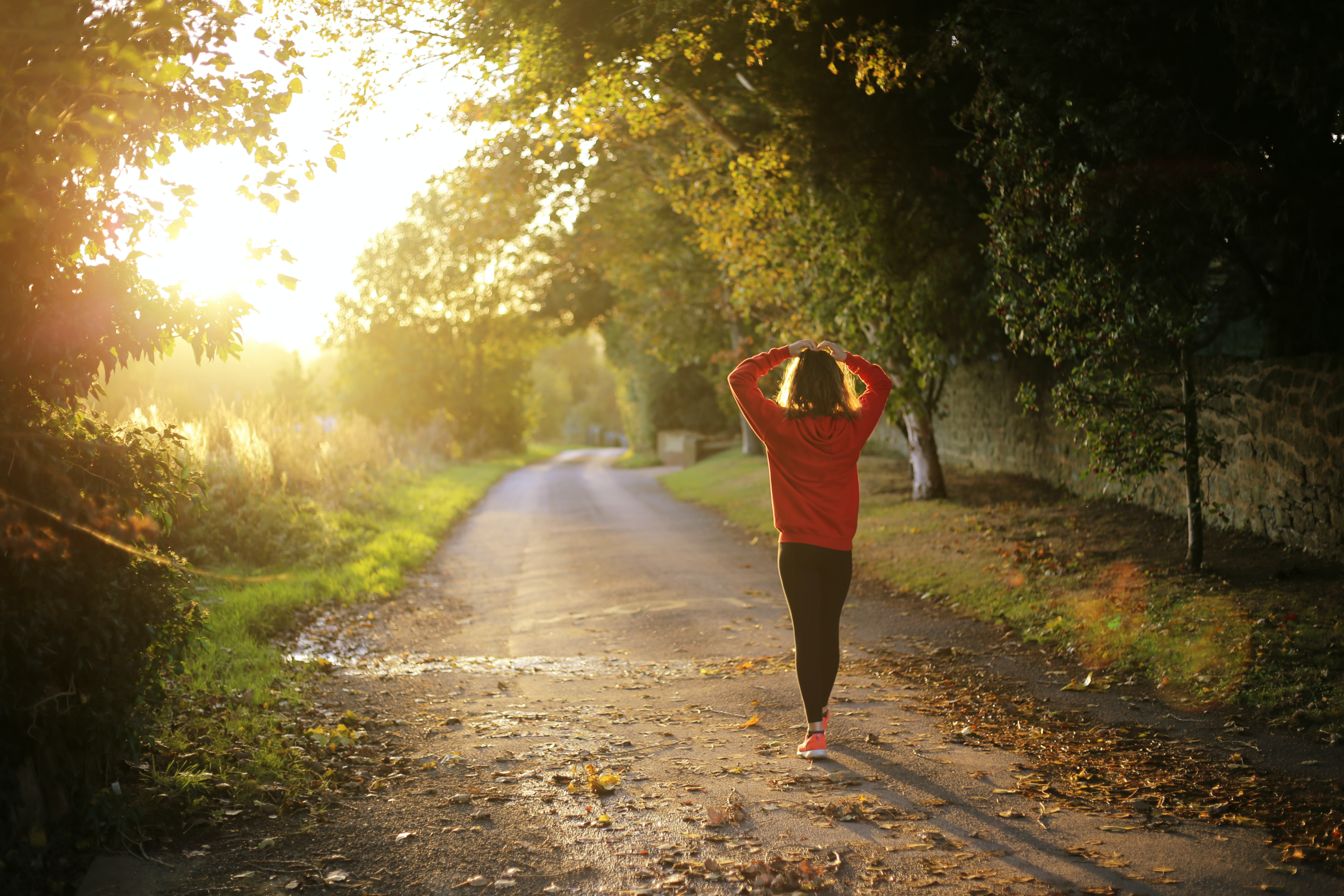 9. Self-care
At the end of the day, abhyanga is part of self-love. In our busy lives, and in the process of taking care of others around us, we tend to forget ourselves and our bodies. But this time you spend in tending to you by anointing yourself in warm aromatic oils from head to toe, must be sacrosanct, as it has been since centuries. Abhyanga is a beautiful way of feeling nourished, loved and vibrant. If you are in a relationship/marriage, it may be a good idea to introduce your partners or spouses to the beauty and peace of ayurvedic massage too! You can start by gifting them some of the best body oils for abhyanga, that are suited for their dosha makeup!

Here are some of the critical reasons that are likely to make this practice an indispensable part of your daily routine going forward. In Ayurveda, Abhyanga is said to be part of one's Dinacharya or routine that is aligned with nature, fosters good health, and slows down aging and effects of stress and environmental pollutants on the body.

Here's the most attractive thing about Abhyanga-you can practice it in less than 10 minutes too! If you have more time on hand or want some extra indulgence, you can increase it up to half an hour over the weekends.
Take a little break
You can also check out state-of-the-art panchakarma centers like this one, where you will be treated to the entire package-a quiet and heavenly place for the finest Ayurvedic spa and massage treatments, the center has all the ingredients-spa retreats, Panchakarma, finger-licking delicious fare, Yoga and Ayurvedic Dosha balancing treatments with the idyllic views of the hills-that go into making a perfectly relaxed and rejuvenating vacation with quality soul-time.
Things You Need For Abhyanga
• Soft cotton towel

• Some warm water

• Paper towel

• About half a cup of Dosha specific massage oil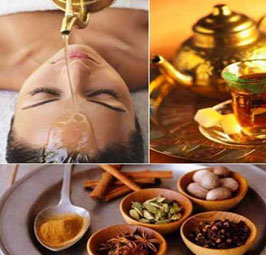 Ayurvedic massage: Step-by-step guide
·       Heat half a cup of oil just enough that it is warm when you are applying it to your body.
·       Settle down in a warm place. Turn up the room heater if that helps.
·       Take some of the warm oil in your hands and begin by massaging the abdomen in a clockwise direction.
·       Then move on to the chest, back, both shoulders (right and then left), and then the neck.
·       Apply the oil to your legs in long straight strokes.
·       Around the joints circle with your oiled fingers.
·       Wherever you find the body is stiff, rub in with the warm oil gently and with love.
·       At the end, massage your face, top of the head, and ears. You can apply some oil to the ear cartilage and nostrils too.
·       While giving yourself a head massage, you can begin by applying oil from the crown of the head and move into making a perfectly relaxed and rejuvenating vacation with quality soul-time.
·       Let the oil sit for another ten to 20 minutes.
·       Then you can follow it up with a warm bath without using soap.
·       You can shampoo your hair to remove the excess oil.
·       You can air dry your skin but during winters you can pat yourself dry with a towel.
·       Since the towel is going to be oily, do not put it in the machine to dry. Instead, hang it out for drying.
Dosha-specific essential oils
For Vata Dosha, you can try Shankara's Calming Body Oil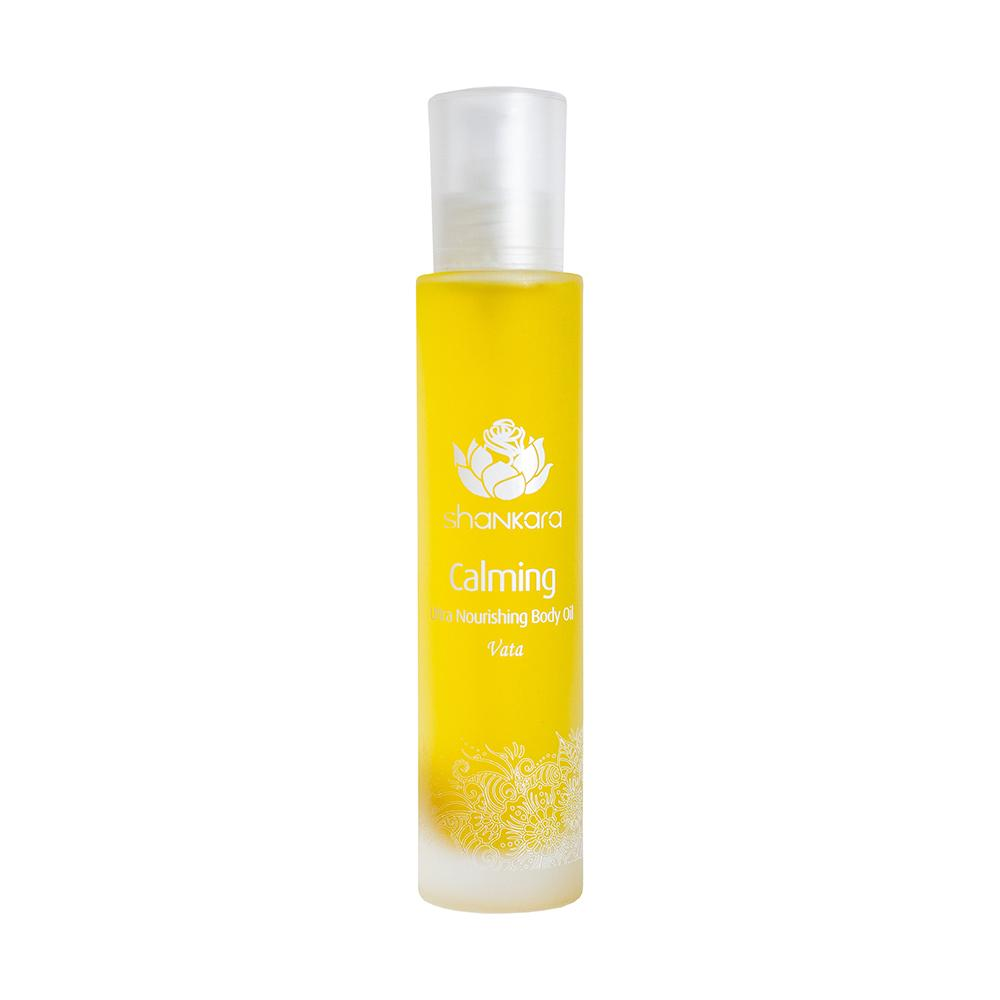 For Pitta Dosha, you can try Shankara's Soothing Body Oil.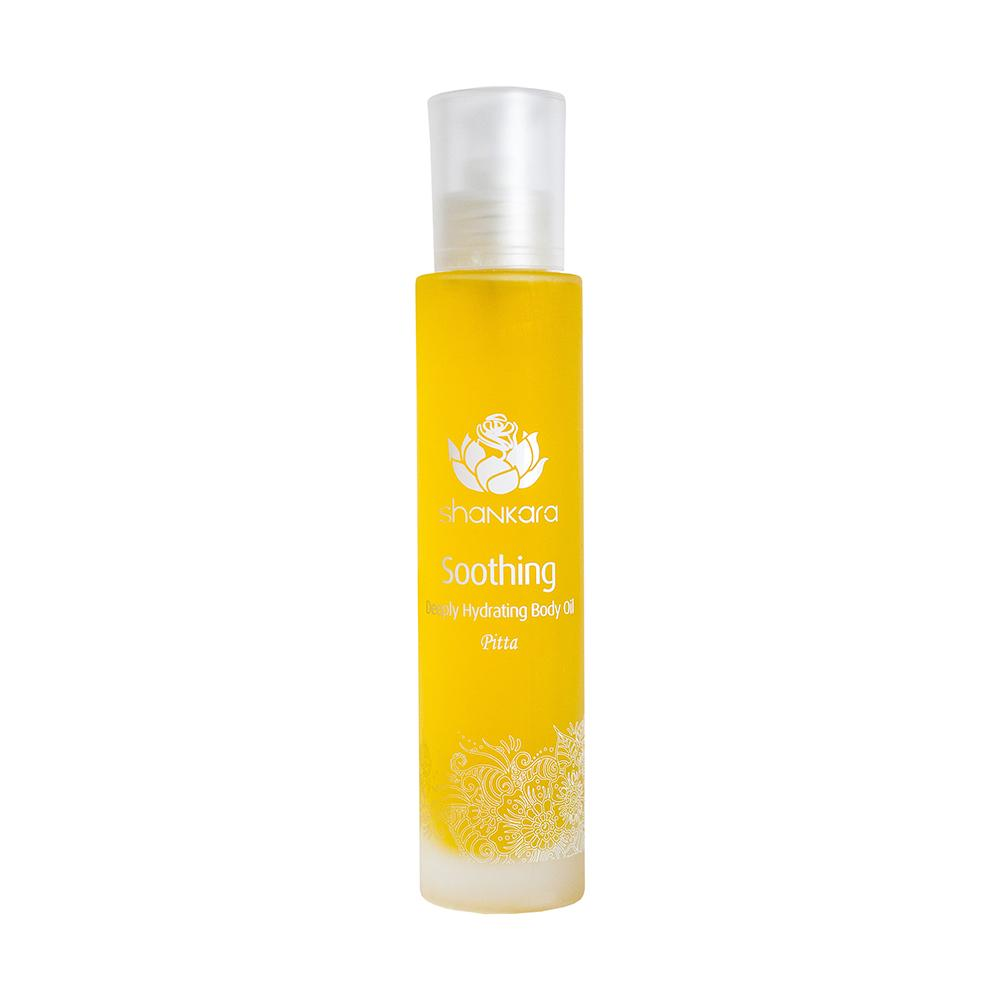 For Kapha Dosha, you can try Shankara's Energizing Body Oil
For Tri-dosha, you can try Shankara's Sundarya Body Oil.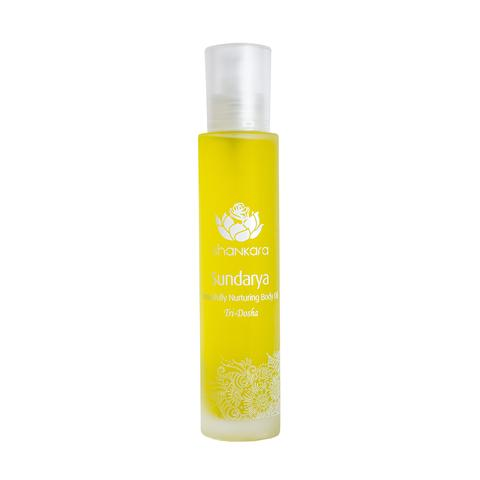 Don't know your dosha type? take a quiz here.